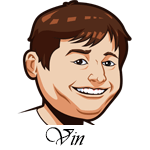 Follow @SBTSportBetting
We are getting to the point in the year when there is almost more sports than we can handle. Right now all four major North American sports are in play with the NBA kicking off tonight. There is a full slate of NHL, two NBA games and two MLB playoffs games. It's going to be a big night.
Last night we saw the Dodgers take the loss at home as the Brewers took a 2-1 lead in their series. The Dodgers got shut out as they were unable to take advantage of Jhoulys Chacin. This series has been much different than we expected as the Dodgers starters have struggled and the bullpen has been great while the Brewers starters have been great and the bullpen has had struggles. It really makes no sense and it'll be interesting to see how the series goes from here.
For those of you who find baseball boring, I have some good news: the NBA is back! The 2018-19 season kicks off tonight with two big games. A possible Eastern Conference Finals match-up between the Philadelphia 76ers and Boston Celtics, and the defending champion Golden State Warriors playing the Oklahoma City Thunder.
For those interested, I've written up previews on all 30 teams over at NBAFutures.com where I cover futures betting. My best bet? Bucks over 45.5 wins. New coach Mike Budenholzer is going to really unlock things with that team this year and Giannis is a great MVP bet.
Notable Upcoming Bets:
NBA Betting Tips:
Everyone is really excited about the Celtics this season and for good reason. This was a great team last year that went to the Eastern Conference Finals without Kyrie Irving and Gordon Hayward. They have them back with Jayson Tatum and Jaylen Brown looking like big time players in this league. That said, I have my doubts about them early. Hayward is back, but he's not fully back and it will be slow. It was preseason, but they didn't look great in preseason.
The Sixers are also going through their own growing pains as they are attempting to put Markelle Fultz into the starting lineup. That could be the difference between the Sixers as a top seed and a four seed. He's essentially a rookie point guard and they aren't known for their immediate contributions. That said, Ben Simmons and Joel Embiid exist and as long as they exist, this team is going to be really good. Those two are better with higher upside than anyone on the Celtics and I think they are being underrated here.
MLB Betting Tips:
The Astros will send Dallas Keuchel to the mound in game three of their series against the Red Sox tonight. I like his chances tonight as the Red Sox have struggled against lefties on the season.
Boston will send Nathan Eovaldi to the mound and while he owned the Yankees this season and did so in the playoffs, this isn't the Yankees. He only faced the Astros once this season and he got hit hard. Despite the results of game two, I still like the Astros bullpen a heck of a lot more than I do the Red Sox and this feels like an easy pick to me.
Follow @SBTSportBetting