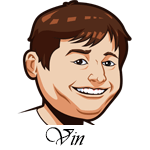 Follow @SBTSportBetting
Welcome to another week of betting at SportsBettingTips.org. We had a good week last week and look to continue it tonight. The 49ers will head to Green Bay to face the Packers on Monday Night Football. We'll also see a huge game three in the National League Championship Series between the Dodgers and Brewers. A big night for Wisconsin sports teams.
When the schedule makers put this game on Monday Night, they thought they were getting a great one. Aaron Rodgers of the Packers against one of the next great quarterbacks in this league, Jimmy Garoppolo of the 49ers. Unfortunately, an injury struck Garaoppolo and this is just another game now with the Packers being a -9 favorite.
Notable Upcoming Bets:
Green Bay Packers vs. San Francisco 49ers Betting Tips:
Honestly, I don't believe the Packers deserve to be this big of a favorite against anyone right now. The way that Mike McCarthy has coached this team thus far, they are lucky to be 2-2-1. They have really struggled in the first half of games and I can see that returning here.
They've relied mostly on strong second halves from Aaron Rodgers and they are likely to do that here as well. The 49ers have lost the last three games, but they've all been close and they've actually outgained their opponents in total yards in two of the three games (with the other being very close, 368-364). This team is not as good without Garoppolo, but they are still tough. I think they keep this one close.
Milwaukee Brewers vs. Los Angeles Dodgers Betting Tips:
In the first game of this series, the Brewers got to Clayton Kershaw and then held on as their bullpen struggled to close things out. In game two, the Brewers got an early lead and then the bullpen didn't hold the lead as the Dodgers stormed back to win. The bullpen was meant to be the strength and the difference in this series for Milwaukee, but that has not been the case thus far.
Walker Buehler goes for the Dodgers today and he was the ace of this team during the regular season. His pitching in the last round led to the Dodgers only loss, but it was really just one bad inning with one unlucky at-bat to Ronald Acuna that decided it. I still believe in him and I think he could have a great day here. He had a 3.00 xFIP in his home starts and should do well here today.
Jhoulys Chacin has looked great for the Brewers in his last two starts. He shut down the Cubs in game 163 and then handled the Rockies easily. This will be a much different test for him. The Brewers bullpen has struggled, but Josh Hader and Brandon Woodruff should be available here who have been two of their best.
That said, the Dodgers offense is just too dang good and they've really hit well in this series. I think they get to Chacin early and the bullpen could remain a problem for the Brewers.
Follow @SBTSportBetting