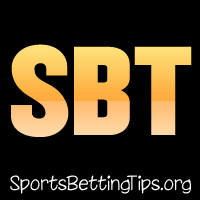 Follow @SBTSportBetting
Hi guys,
Sorry for the lateness in the tips today. Just been absolutely swamped.
It was a 1-1 night last night.
We lost with the Pelicans -9. They won the game but didn't cover the spread after having to battle the whole way after the Hawks got off to a 32-23 1st quarter.
Darius Miller was the hero for the Pelicans in that one and the dude was clutch. He hit 4 great 3 pointers in the last quarter of the game and won them the game.
Our other pick was Timberwolves -3.5. That was a nice and easy one as the Timberwolves dominated the Utah Jazz from the get-go. The T'Wolves won that one 109-98 thanks to a great game from Towns and his double double.
Jazz missing Gobert really hurt them. That was a big loss for them and they really had no idea what to do without him.
Only 3 games tonight. Quiet night in the NBA.
Celtics vs Nets Betting Tips:
Can anyone top the Boston Celtics? After losing their first two they have banded together and are on an incredible run with 12 wins in a row. They face a Brooklyn Nets team reeling from that loss to the Utah Jazz.
It's hard to see the Nets hanging with the Celtics in this one. The Nets to their credit have gotten some nice wins at home but the Celtics are a team that just don't give up and on the road they are always looking to rack up the points.
Irving is in tonight which is a boost but even if he wasn't we'd probably take the Celtics here. Brooklyn are without Russell which is a nice little bonus as well.
The Celtics should dominate this one and Irving should be nice and pumped for this one.
Celtics -6.
Mavericks vs Spurs Betting Tips:
Only real concern is this one is the Spurs last 3 road performances. Their last 4 game road trip saw them beat the Heat before getting pounded by the Magic, Pacers and Celtics.
Mavs are really struggling through and other than that surprising win over the Wizards they haven't won a game since the 25th.
This just seems like the type of game where the Spurs should beat up on them and beat up on them hard.
Spurs -6.5
Follow @SBTSportBetting