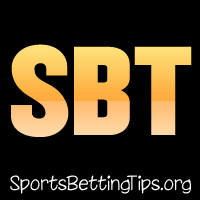 Follow @SBTSportBetting
It was another 1-1 night last night as we were on the wrong side of half a point being the difference.
We had the Celtics -6 and they covered 109-102 in a tight one against the Nets. Credit to the Celtics who didn't take their foot off the gas. Irving was in the squad and picked up 25 points in that one.
In the other game we had the Spurs -6.5 and unfortunately they won 97-91. Mavs hung with them quite well to their credit and after a low scoring 1st quarter we had a feeling things weren't going to go our way. They did not.
In the other game the Raptors beat the Houston Rockets 129-113 in a big result for Toronto. DeRozan picked up 27 points in that clash and that was a much needed win for the Raps, who now move 8-5 for the season.
Busy schedule again tonight with 11 games on the board. Sorry for the delay again I was busy BUYING WRESTLEMANIA TICKETS. Can't wait for that show.
Knicks vs Jazz Betting Tips:
We'll be going with Knicks -4 tonight.
The Jazz have been extremely poor on the road this season and are still seking their first win. They've been dominated in every road game and know they go to Madison Square Garden – without Rody Gobert.
That's not good.
The Knicks lost a tight one to the Cavs but they'll want to bounce back. They've been strong at that this season so far. They lost to the Magic and turned around at MSG and thumped the Kings. They lost to the Rockets – humiliated actually – but then turned around and slapped the Suns around.
Since their 0-3 start the Knicks have looked great and that's mostly due to Kristaps Porzingis. The dude is killing it and even if he has a bad game the Knicks are still doing well.
I'm surprised at this line to be honest as I'd expect it to be a fair bit higher. I'm going to go with Knicks -4 with a lot of confidence in this one.
Pistons vs Bucks Betting Tips:
Vin is a Bucks fan and he isn't too happy at me for this one – but I'm taking Pistons +4.
I think this is going to be an extremely close game. The Bucks have had their issues this season but come into this one on a 3 game win streak with Ws over the Spurs and Grizzlies.
The Pistons are playing their first road game since outright domination at home. While they lost their last road game to the Lakers they beat the Warriors and Clippers before that so have shown their ability on the road. Probably just underrestimated the Lakers more than anything else.
I love everything I am seeing from the Pistons tonight and against Vins wishes, I'm backing them. Boy he's gonna be pissed if the Bucks pull it off.
Very tempted by Wizards +1 tonight but man – over the last games between the two, the Heat have just been a bad matchup for them. I see a lot of people on the Wizards tonight but I can't advise it. Just one of those eternal matchups where one team seems to have the other one figurd out.
Follow @SBTSportBetting