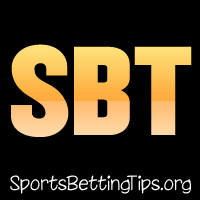 Follow @SBTSportBetting
It was a 1-0 night with a push in the Pistons/Bucks game for us.
I wish I had followed through and taken the Wizards +1. It's annoying when something like historical matchups can throw you off. That really shouldn't have had an effect but I saw so many people staying away from that game due to it I decided to be cautious there as well.
Our win was with the Knicks -4. It was a tight one and it required a big 4th quarter from the Knicks but they won 106-101 to give us the win. We expected it to be a bit easier than that so that was a scary one all the way to the end.
It was a push with the Pistons +4 against the Bucks. Pistons also had a big 4th to keep that one close after trailing badly going into the 4th quarter.
Two games, one tip tonight.
Celtics vs Warriors Betting Tips:
Decided to wait till later to post the tips today as wanted the line to move in our favour.
Celtics opened at +6 but there was question as to whether Stephen Curry would play or not. We expected he would so wante dto wait for the line to reflect that.
The line is now Celtics +7.5 and I'm happy backing Boston on that one.
Celtics are coming into this one on the back of 13 wins. This is a potential NBA Finals matchup and with the way the Celtics have banded together it really could be.
The Celtics throughout this season have shown an incredibly strong team mentality. Injuries happen but the injuries the Celtics have suffered have been brutal. Yet they still band together.
I'm not saying they will win tonight – honestly I'd be surprised if they did. However I don't see them giving up at least. This is a massive game for them and one where if they battle to the wire it reflects good for them.
Warriors are rested but they still have to travel. Celtics all the metrics look good in terms of boards, steals and turnovers.
Horford is playing solid and Irving is back and we're taking Celtics +7.5. Might even be best to wait till closer to gametime for that line to jump.
Follow @SBTSportBetting