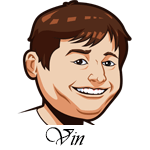 It's Thursday and that means another big NFL game on the schedule. This is a game that you might not have thought was going to be a big one in the preseason, especially after Andrew Luck retired, but this one is actually for first place in the AFC South as the Texans host the Colts.
Both of these teams have done very well at home this season so that could have impact on this game. The offenses are pretty evenly matched as Jacoby Brissett has been incredible for the Colts with 15 touchdowns against 4 interceptions while the Texans' DeShaun Watson may be the most exciting player in this league.
The difference between these two teams will be the defenses. The Colts squad is 10th in the league against the pass according to Football Outsiders. While the Texans rank 25th in the same category.
Notable Upcoming Bets:
NFL Betting Tips:
Indianapolis Colts at Houston Texans: The Texans lost last week, but they have a 3-1 record at home on the season. This is a pretty must-win game for them and I think they will. The Colts won the game these two played earlier this season in Indianapolis and this just feels like a classic home-and-home trading wins scenario.
The offenses are evenly matched, but the home field advantage and the explosiveness of Watson should make the difference here. The half point is a bit of a worry, but I think they'll take this game by a touchdown.
NBA Betting Tips:
New Orleans Pelicans at Phoenix Suns: This is going to be a great coming out party for the Suns tonight. The Pelicans are one of the most beat-up teams in the league right now and their depth is just absolutely depleted right now. While the Suns have developed a nice rotation and the addition of Ricky Rubio has just led to good things all around. He's a great passer, a true floor general, and leads the defense. It's changed the entire complexion of this team and allows Devin Booker to just do what he does best. I'm really impressed with what this team has done early and tonight should be a great example of it.
College Basketball Betting Tips:
California vs. Duke: You know a team is crazy good when they are favored by 19 and you think the line is too small. That's exactly the situation here as Duke faces California.
Both of these teams are undefeated on the season, but their records are far different when you do just a little bit of digging. Duke won by two against Kansas, who are one of the best teams in the country. California won by four against Prairie View A&M, which is definitely a real school and not something I just made up.
Both of these teams have benefited from an easy schedule (sans Kansas) to get to this record, but Duke is for real. They are going to dominate this one and I think they win by 25+.