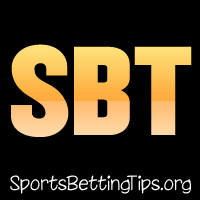 Follow @SBTSportBetting
Hell yeah! A 2-0 night last night with the NBA Tips. Just call me Hoopstradamus V2.
That did feel good – especially after the Grizzlies disaster the previous night.
Of course the Warriors went back to being utter crap last night. So let me get this straight they are able to hold the Grizzlies to under 100 points and then the Mavericks put up 142 on them? Amazing.
We had the Raptors -4 last night. Early on it was a bit close as the magic looked up for it however the Raptors soon pulled away and kept it going. Fed VanVleet had another exceptional game with 24 points and 7 assists. Raptors are just clicking on all cylinders right now and I love to see it.
We had the Jazz to win the revenge game against Minnesota. They were up for the game and came out fast. Bojan Bogdanovic put up 30 and Donovan Mitchell 26. Dante Exum didn't really add much to the team surprisingly but that's okay – they covered and that's all that matters.
It's a much quieter night tonight with just two games on the board.
The Milwaukee Bucks, looking to make it 6 in a row, host the Portland Trail Blazers. The Phoenix Suns look to turn it around and remain above .500 with a win tonight against the New Orleans Pelicans.
Bucks is a 13 point spread which is just too much for me to even consider. Bucks are a great 4th quarter team but the Blazers are up there too. With Damian Lillard out again I'd think Bucks walk them but who konws.
Blazers vs Suns Betting Tips:
It's been a rough season for the Pelicans so far. They clearly took time to adjust when they lost Zion Williamson. They've racked up some solid victories recently though including that win over the Blazers and the Clippers. Can't fault them for losses against the Rockets and Heat either. They have struggled with injuries as well and I don't know if Lonzo Ball is in tonight.
Now they're taking on the Phoenix Suns who have lost their last two. They're missing players as well. Ricky Rubio is questionable and Aron Baynes is out.
At the end of the day I like what the Pelicans are doing despite the injuries. There's some good team chemistry there. They've adjusted. The Suns haven't yet. I'd like to get on the hot team.
Suns are cooling down after that hot start. Aron Baynes is such a massive loss I mean just look at what he is doing – 56% with 44% from the three.
If the Suns are able to turn it on without him then props.
https://www.Bovada.lvPelicans +4
Follow @SBTSportBetting