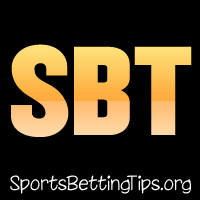 A tough one last night.
We took the Raptors over the Hawks on the road, laying -7.5, but they were only able to win by three. Pascal Siakam had the kind of game I was expecting as he finished with 34 points, but the Raps started slow in the first half and weren't able to make up that deficit.
We also took the Blazers -4.5 at the Cavs which turned out to be a mistake as they lost outright. This was a tough one as we know we weren't alone in this one. The line grew and grew, getting up to -6.5 near tipoff. This was another game that was decided in the second quarter as the Cavs went up big at the half and the Blazers never really mounted a comeback. This was a game we've seen from the Blazers a lot this season as they just got absolutely dominated on the defensive boards. The loss of Jusuf Nurkric and Zach Collins is really hurting them.
Let's get back on track with some of Sunday's games.
Brooklyn Nets vs. New York Knicks Betting Tips:
It's the battle of New York and nobody is playing. The Nets' Caris LeVert is out and Kyrie Irving is rehabbing his injury so he'll be out. The Knicks are going to be without Elfrid Payton and Reggie Bullock. It's a tough one.
For the Nets, it's been the Spencer Dinwiddie show and he's acquitted himself well in that role. The Nets without Kyrie play a game similar to where they were last season when they were upsetting teams every night. That's the team I am looking for, strong defensively and sharing the ball.
The Knicks have played well of late, but this roster is still a bit of a mess. Too many power forwards and not enough shooting. The team wants to blame the coach for that and he's still on the hot seat here.
Honestly, I'm just trusting the infrastructure here and I think the Nets will grab a win they know they need to.
https://www.Bovada.lvBet Nets -2.5
New Orleans Pelicans vs. Los Angeles Clippers Betting Tips:
This is the Pelicans third game in four nights, the second half of a road back-to-back, and it's in LA (meaning this team left UTAH and went to Los Angeles on a Saturday night.) The Pelicans have been ravaged by injuries this season and Derrick Favors is out while Jahlil Okafor and Josh Hart are listed as questionable. That's a lot for one team to contend with before you consider who they are playing.
They are playing the Clippers who should have Kawhi Leonard AND Paul George healthy for this one. These two are magic on both ends of the floor when they are playing and have to be one of the best duos in the NBA. This team is deep, they play great defense, and they have the two best scorers in this game.
This line is a little bit higher than I'd like, but the way things are going right now for the Pelicans – it feels just right.
https://www.Bovada.lvBet Clippers -12