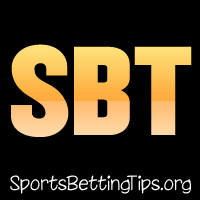 Follow @SBTSportBetting
It was an 0-1 night last night as the Rockets lost in overtime to the Washington Wizards.
Vin said if he trusted one player to handle the load it would be James Harden. I'd say he did that okay – 54 freaking points, 13 assists and 8 rebounds. He was in absolute beast mode.
Unfortunately the Wizards came to play and I just don't know how they were able to pull it off. Even Beal seemed stunned by it. Just unbelievable.
Oh well – if you told us before the game Harden was going to put up those numbers we'd be betting it for sure. One of those that just didn't go our way.
We turn our attention to tonight – November 27th, 2018. Sill stumbling a bit but more positive results lately which is nice so hopefully we can continue it.
Pacers vs Suns Betting Tips:
Pacers are on a 2nd leg of a back to back after a nice and easy 121-88 win over the unpredictable Utah Jazz last night.
They just seem to match up well with the Jazz, however I think they may struggle against Phoenix tonight. The Suns are a weird team this season and they only seem to be able to raise their level in a few games. Honestly they should be doing a lot better.
I think we'll see them raise their game tonight. They'll know the Pacers are coming in confident and it just feels to me like one of those games where the Suns play out of their skin. This is a team that managed to beat the Bucks in Milwaukee and I think that will be fresh in their kinds. I think they'll want to perform better at home and will match up well with the Pacers.
I'm going with Suns +3. A quick warning that I am opposing my betting system on this one which thinks that the Pacers will win and cover the spread. I just have a sneaky suspicion the Phoenix Suns turn up to play.
Follow @SBTSportBetting