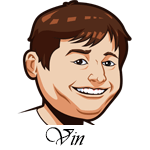 Follow @SBTSportBetting


[Get Exclusive Tips on our Patreon, Ad-Free
]
Four NBA tips for November 28th, 2022.
3-2 last time out.
Injuries, home court advantage, and rest are a big part of my NBA betting. My favorite bet is always taking advantage of a team on the second half of a back-to-back and third game in four nights. Last season teams with no rest were 199-214 ATS. Teams with rest advantage have a positive ATS record as well, especially at home.
We have quite a few of those games on the schedule tonight that match that description that we're looking to take advantage of here.
Four tips tonight on Patreon, two are below.
We are now posting some of our betting tips exclusively on
Patreon
, as well as posting exclusive betting tips there. Here is what you get by supporting us on Patreon:
Exclusive betting tips. Not just the tips omitted from these posts, but Graeme will have bets on every World Cup game.
Ad-free experience.
Priority e-mails; receive the e-mails as soon as the tips are posted rather than hours later.
Feeling good about supporting two guys who have worked their butts off writing sports tips on here for free for over 10 years. We promise only to spend it on beer and wings at our local sports bars!

Atlanta Hawks at Philadelphia 76ers Betting Tips:
Both of these teams are playing their third game in four nights and the second half of a back-to-back, both teams traveled for this game. These teams have already played twice this season, one was painfully low scoring and the second was an easy over.
Maxey remains out for the Sixers, but Embiid and Thybulle are both listed as questionable so there is a reasonable chance they return here.
Whether Embiid plays or not, I think this looks like another under. Both of these teams will be tired and the 76ers already play at one of the slowest paces in the NBA. The Sixers have only had one game since their last match-up with Atlanta (November 12) that went over 221 total.
Philly is average 107.3 PPG in their four back-to-backs this season. Atlanta is averaging 109.5 in their two back-to-backs.
Hawks/76ers Under 221


Cleveland Cavaliers at Toronto Raptors Betting Tips:


Bet Horse Racing - +£21,565.98 profit on £25/pt staking. Click for more details.
(Advertisement but we have tested it out and have been quite impressed with it)
Chicago Bulls at Utah Jazz Betting Tips:


Indiana Pacers at Los Angeles Lakers Betting Tips:
Pacers are on the second half of a back-to-back and their third game in four nights. The Lakers have been back from the dead of late with five wins in their past six games. A favorable schedule has helped them, but let's not act like the Pacers aren't part of that favorable schedule. They are 11-8 right now, but do we really think they end up there? Indiana is 3-0 on back-to-backs this year and I'm positive they don't end up there.
Indiana can shoot the lights out, but the Lakers defense has really been a strength all season. They have done a good job of limiting three pointers this year with opponents shooting 34% from deep.
Lakers -3
Bet Horse Racing - +£21,565.98 profit on £25/pt staking. Click for more details.
(Advertisement but we have tested it out and have been quite impressed with it)
Follow @SBTSportBetting