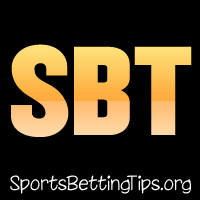 Follow @SBTSportBetting
Welcome to the NBA Tips for Tuesday, November 7th 2017.
There were only 3 games last night but they were all good ones. The Warriors flexed their muscles against the Heat and picked up a 97-80 win. The Celtics beat the Hawks in a really tight one and the Nets showed great resolve to beat the Suns and fight off a comeback.
76ers vs Jazz Betting Tips:
The 76ers come to Utah on the back of a good little win streak but I expect it's going to come crashing to a halt here and will take Jazz -6.5.
This is just a bad matchup for the 76ers stylistically anyway in my opinion. The fact that Embiid is out is a bonus for sure.
Bayless is out too and Utah will have something to prove defensively after their last outing. I expect another strong outing from Donovan Mitchell here too.
So Jazz is the play!
Raptors vs Bulls Betting Tips:
These two teams played to open the season with the Raptors winning 117-100.
Raptors big issue this season is how inconsistent their performances are. However I like them to come out big in this one.
They know the inconsistency is the issue and they sound really focused on fixing that for todays game.
After that Lowry ejection and the loss to the Wizards I think they're going to be going out there to put in a professional, controlling performance.
This should hopefully be a dominant performance for the Toronto Raptors and I'm taking Raptors -11.
Bucks vs Cavaliers Betting Tips:
Honestly it's very hard betting for or against the Cleveland Cavaliers. Essentially you're betting "Will Lebron show up tonight?". If the one man performance doesn't then they get blown out. Frustrating to see.
However I'm taking Cavs -5 as I'm going to back that he WILL show up tonight.
One of the big stories of the NBA this season so far is the performances of Giannis. The Greek Freak has been absolutely incredible and if he keeps this up, the NBA MVP is a lock.
However I think that will motivate Lebron. He knows everything that is being said about Giannis and he's going to show everyone who the true MVP is.
Bucks still have Monroe out as well and that should help Love hlpefully step it up.
Cavs -5 is the play.
Follow @SBTSportBetting