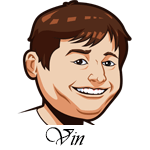 Follow @SBTSportBetting
The NBA season has been strange early this season. Whether teams aren't quite ready as they had the early start, teams are playing themselves into shape or something else; there have been some weird results. It's early and things should start to straighten themselves out around now, but it is still weird.
One of the weirder things has been the Cleveland Cavaliers. They are 4-6 with some truly embarrassing losses to some of the worst teams in the NBA. They had a big win against the Wizards on Friday, but turned around and lost to the Hawks on Sunday. The NBA, it makes no sense.
They play a team in the Milwaukee Bucks who looked poised to be the next great team in the East with the superstar play of Giannis Antetokounmpo, but that team has shown a defense that is leakier than the Cavs D. This is a real interesting game tonight as LeBron James has a habit of playing up against contenders to his league supremacy.
Notable Upcoming Bets:
NBA Betting Tips:
The young Bucks are just that, young. Giannis is amazing, but there is not much beyond him and they can be taken advantage of by a veteran team. That is exactly what the Cavaliers are and this is the kind of game that the Bucks can be exploited in. They just don't have all the tools and barring an amazing game by Giannis, they don't have a clear path to victory. I still believe in the Cavs -4.5 and they should start righting the ship here.
You know who is awful? The Bulls. They are just about the worst team in the NBA by any statistical measure. They play the Raptors in Toronto tonight which is a hostile environment for any team, let alone one of the worst in the league. I like the way that the Raptors have adjusted their offense this year and it should really be clicking in TO tonight. Raptors -11 should roll easy tonight.
College Football Betting Tips:
The battle of Ohio is going on tonight as Miami of Ohio hosts Akron in college football action. Neither team has had their season turn out how they want it to with Akron at 5-4 and MIO at 3-6.
Miami of Ohio has a bit of a quarterback controversy. Gus Ragland started the year as a starter until an injury took him. He's listed as questionable tonight, but he was available during last week's loss. Billy Bahl had a huge 350 yard game last week although he did throw two picks.
The thing I'm watching for here is the Under 53 points. That quarterback situation doesn't put MIO in a good position to put up yards and the interceptions could be troublesome. Additionally, this Akron team has gone under in eight of nine games this season and this game looks like another where they'll simply fail to score.
Akron has scratched and clawed their way to 5-4 and they'll be doing more of that tonight. I like them to win, but I don't see this being a crazy MAC scoring game that we've become accustomed to.
Follow @SBTSportBetting