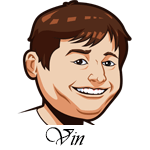 A 2-1 record last night.
We got double wins in the Dodgers game as they absolutely destroyed the Braves. One of the biggest slaughters in MLB history as they had 15 runs after just two innings. We took the Dodgers and a bet for a run to be scored in the first inning. It's funny, I went with that second bet because I knew there would be early scoring, but I was worried about the 5-inning over not coming. How silly that was. The Braves hold a 2-1 lead in the series, but definitely feel like the underdog here.
The Astros ended up saving the sweep last night with a 4-3 win to make the series 3-1. Here's a crazy stat about last night's game: Before last night Tyler Glasnow had only allowed one homerun on a pitcher 99MPH or higher. Last night, he allowed two.
Tonight we see the Astros try to keep this thing going while the Dodgers look to even the series with Kershaw on the mound.
Best Odds for MLB:
All tips based on the starting pitchers listed. Tips should be considered void if any pitching changes are made unless otherwise noted. Occasionally the "follower" will be listed as we are betting on who will pitch the bulk of the innings.
Houston Astros vs. Tampa Bay Rays Betting Tips:
Rays: John Curtiss 1.80 ERA/3.55 FIP
Astros: Luis Garcia 2.92 ERA/4.25 FIP
(Game will take place at Petco Park in San Diego.)
There are some real games going on here as this one is set to begin in a little over four hours and neither team has announced a starter yet. Bovada has an early line with no pitchers that sees the Rays as a -138 favorite and an 8.5 total. When I put this game in the system with no starters/bullpens only, that's almost exactly what the system shows.
The starters here both have very small sample sizes with Curtiss having the biggest one at only 25 innings pitched all season. I don't expect either pitcher to go very deep into this one as both utilize their bullpens to their fullest extent to try and end/extend this series.
When it comes to a bullpen game, I have to give the nod to the Rays and they look like the better bet here.
I am going with a double tip on this one though as the under is really sticking out to me. This series hasn't seen eight runs scored in any of the four games thus far and I think that trend continues here.
This seems like another game with a ton of pitchers who throw very fast competing against each other. Both of these offenses have had to scrape by in this series and with the total set at 9, it looks like a great under.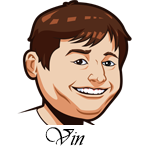 Hey guys.
I spend countless hours per week running this website with Graeme and writing our winning MLB, NBA etc tips. We do this free and don't earn a dime from the site.
However it is a lot of work and to continue we need your support. If you want to show your appreciation for our work or even just a thank you for winning tips, please donate some cash to at least cover our
beer money
! Thanks! Your donations will keep our tips free!
Atlanta Braves vs. Los Angeles Dodgers Betting Tips:
Dodgers: Clayton Kershaw 2.16 ERA/3.31 FIP
Braves: Bryse Wilson 4.02 ERA/4.85 FIP
(Game will take place at Global Life Park in Arlington.)
The Braves offense was just incredible last night and I think we could see some more of that offense today. There's not a huge sample size on Bryse Wilson, but walks have been an issue for him throughout his short major league career. He's also given up the homerun ball at a 1.48 HR/9 rate for his career. We saw what the Dodgers are capable of yesterday and I think we can see it again.
Clayton Kershaw makes the start here after missing his last start due to injury. That gives me a second of pause, but I have to go with what the stats say. The stats say good things. The Braves only had a 101 wRC+ against lefties on the season. Kershaw has been excellent in the playoffs with two wins in two starts and 1.93 ERA/2.55 FIP.
Unfortunately, this is a tough game to bet. The Dodgers -1.5 is -155 and the 5 Inning Line is even worse with the -0.5 being -180. That's an insane price to pay for a playoff game.
So we're going to have to get creative here and go with the first inning only line. These are risky bets, but the payoff on them is excellent and in this case I think it's worth a bet.
Bet Dodgers -0.5 (+235) 1st Inning
Best Sportsbook To Bet MLB:
Register an Account.
All betting odds and props will now be viewable under the event listing.
You can deposit to BetOnline via over 20 different options such as credit card.