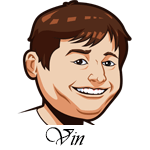 A 1-1 record last night.
We took the Astros at even money to win the first five innings and they did exactly that, en route to forcing a game seven. The Rays pulled starter Blake Snell in the fifth after he allowed two baserunners, but Diego Castillo did not have his best stuff and ended up surrendering four runs. That proved to ultimately be enough for the win and got us the F5 win.
The Braves were worth a bet at those insane odds yesterday, but the bullpen ultimately failed them too. They had a 2-1 lead through five innings, but the Dodgers ended up scoring three in the sixth and then another three in the seventh to extend the series.
The Astros and Rays series will end tonight. The Rays took the first three while the Astros have taken the last three, but none of that matters now. The only thing that matters is tonight's result.
While the Dodgers will look to force a game seven of their own in their series with the Braves.
Best Odds for MLB:
All tips based on the starting pitchers listed. Tips should be considered void if any pitching changes are made unless otherwise noted. Occasionally the "follower" will be listed as we are betting on who will pitch the bulk of the innings.
Atlanta Braves vs. Los Angeles Dodgers Betting Tips:
Braves: Max Fried 2.25 ERA/3.10 FIP
Dodgers: Walker Buehler 3.44 ERA/4.36 FIP
(Game will take place at Global Life Park in Arlington.)
Walker Buehler was kind of a letdown all season and then a bit of a letdown in his playoff starts thus far. He started game one of this series and allowed five walks in five innings. He ended up allowing just one run, but that is not a good sign for future success. Reminder that the Braves had a 126 wRC+ against right handed pitchers during the season.
Fried also had some luck in game one of this series when he walked two and allowed six hits, but only allowed one run. The strikeouts were there, but he has a tough match-up today. The Dodgers had a 113 wRC+ against lefties on the year.
This is another very close game to the system. I've toyed with the numbers a bit – making starts longer and shorter – just to see what the system thinks. This is do-or-die for the Dodgers so everyone is available here and Buehler's leash should be short.
Every way I run it, I just don't see what the sportsbooks are seeing. This line should be a lot cheaper and the Braves should probably even be a small favorite. The Dodgers bullpen showed up big last night, but that has not been the case prior and I think the Braves can take it tonight.
The system also likes the over here, but I can't bring myself to tip that. This is all hands on deck and it's going to be the best of the best out of the pen in this one.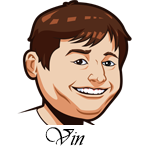 Hey guys.
I spend countless hours per week running this website with Graeme and writing our winning MLB, NBA etc tips. We do this free and don't earn a dime from the site.
However it is a lot of work and to continue we need your support. If you want to show your appreciation for our work or even just a thank you for winning tips, please donate some cash to at least cover our
beer money
! Thanks! Your donations will keep our tips free!
Houston Astros vs. Tampa Bay Rays Betting Tips:
Astros: Lance McCullers Jr. 3.93 ERA/3.70 FIP
Rays: Charlie Morton 4.74 ERA/3.45 FIP
(Game will take place at Petco Park in San Diego.)
Charlie Morton has been the man in the playoffs. He threw five shutout innings in game two and has a 0.90 ERA/2.19 FIP in his two starts this postseason with a monster strikeout rate.
He goes against Lance McCullers Jr. who allowed four runs in game two of this series. He had an awesome 11 strikeouts, but four runs is going to lose this team the series. He allowed two homeruns in that start and three homers in his previous start against the Athletics in the ALDS.
The Rays in the first five innings looks like a fantastic bet.
Is it cheating to bet the F5 and then the full game as well? I don't think so. Call it a hedge, call it a double bet, call it what you want – I think the Rays can dominate this game.
McCullers will be hit and Morton can have a great first five. Despite the past few games, I trust the Rays bullpen a lot more than I do the Astros and they will unleash it here.
Best Sportsbook To Bet MLB:
Register an Account.
All betting odds and props will now be viewable under the event listing.
You can deposit to BetOnline via over 20 different options such as credit card.