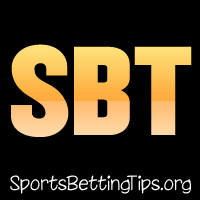 Follow @SBTSportBetting
An 0-1 record.
The Nuggets were looking like they were going to pull this one off, but a fourth quarter 19-4 run by the Lakers did them in. Points of turnovers were really huge for the Lakers in this one and they did a good job of protecting the ball themselves. The Lakers are now 2-3 and the panic surrounding them seems silly now.
There are seven games on the schedule tonight. I really looked long and hard at the Bulls today, but I just couldn't bring myself to do it. They are +9.5 against the Hornets who they just played and won by two. I can't do it though because the Bulls lost Kris Dunn and Bobby Portis to injuries and the defense isn't pretty.
Don't worry though. There are some games that I do like. Let's get to those.
Toronto Raptors vs. Dallas Mavericks Betting Tips:
The Raptors have been one of the most dominant team in the NBA thus far this season. Kawhi Leonard isn't even 100% yet, but he's showing that he is still the type of player this team thought that they were getting and they have looked excellent thus far. The offense under Nick Nurse has went up a level and everything is looking great. They are at home tonight against one of the worst defenses in the league.
The Dallas Mavericks are a bottom five defense and while it will be nice to get Harrison Barnes back, I don't see things getting much better for them here. This is one of the biggest match-ups I've seen in the system that I use all season and I'm all over the Raptors in this one.
https://www.Bovada.lvRaptors -11.5 is the play here.
I will also be taking the over in this game. The Mavs will try to push the pace in this game and I can see that leading to 130+ points for the Raptors here. This team has a lot of bodies they can throw at the Mavs and I am really liking their bench unit in this one.
https://www.Bovada.lvThe Raptors/Mavericks Over 225.5 looks great.
Milwaukee Bucks vs. Minnesota Timberwolves Betting Tips:
I watched some television today and every show that I turned on was talking about the Wolves. They were talking about the potential trade of Jimmy Butler to the Rockets, they were talking about Karl-Anthony Towns performance early this season and they were talking about Tom Thibodeau potentially losing this team. This team is all drama right now and I am not impressed by what I've seen on the court.
They face the Bucks tonight and that is a team that is really impressing early. This team feels like a top-3 team in the Eastern Conference. Giannis Antetokounmpo has been killing it and Khris Middleton is burying threes like crazy. We are still early in the season, but the Bucks Defensive Rating right now is over 10 points lower than the Wolves. One of these teams I think is only getting better. The other I think won't look anything like this in December. I know what team I'm backing.
https://www.Bovada.lvThe Bucks +1.5 should roll tonight.
Follow @SBTSportBetting