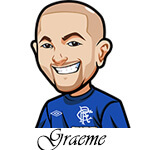 Hope everyone enjoyed UFC 246 last night. It was a winning night for the betting tips. Great performance by Conor McGregor man – the dude is unreal.
Nice to see my 3u play come in as well.
I've already wrote the Titans vs Chiefs Betting Tips so now I will cover the late game, featuring the Green Bay Packers heading to San Francisco to take on the 49ers.
The 49ers are 7.5 point favourites here with the over/under set at 46 points. A tricky betting line for sure.
Let's have a look at both teams before providing a betting tip:
San Francisco 49ers:
A lot of people go on about the 9ers defense but they are ignoring a solid and efficient offense who always do the job. They're 2nd in rushing yards per game behind the Titans and Derrick Henry and have a great setup there. They're 11th in passing yards per game and 8th in completions.
This will be their biggest test yet of course but the 49ers handled the Green Bay Packers well back in November when they beat them 37-8. The 9ers finished the NFC West 13-3 with 6-2 at home.
That last game was one where it was over before it even began. Silly mistakes by the Packers like the Adams taunting penalty and Rodgers fumbling. The thing with the 9ers is they don't need EVERYONE to perform well. Look at last week – George Kittle was not a big part of the game like everyone expected but that didn't matter. They just have more depth.
Of course you have to wonder if nerves will get to this team. A lot of these players haven't flown this high before.
Green Bay Packers:
The Packers were 13-3 as well and 6-2 on the road.
For the Packers to win they need their stars to perform at their absolute best. They need Rodgers, Adams and Jones all to step up. On the defensive side they need Za-Darius and Smith to step up too and pressure Jimmy.
That's the thing with the Packers – they really need guys to do flawless games. They also take their foot off the gas a lot I find. I remember thinking that during the Packers vs Cowboys game during the season and we saw it again against the Seahawks. Packers really didn't blow too many teams away lately either. Vikings but I mean Cousins didn't want to be there. Then you have to go back to December 1st and the Giants. But then it's the Giants.
Packers at 49ers Betting Tips:
To me this is one game where neither team will give up. Aaron Rodgers is insane – we know this. He knows what to expect from the 49ers defense. If they are down he will help mount a big comeback. If they are up, the Packers will falter and the 9ers will get in there.
That 7.5 points concerns me though. I just don't feel like I have the confidence to back the Green Bay Packers but I also don't know if the 9ers will cover. This is a massive test for the 9ers.
This is probably one of those games where focusing on individual props is better.
As for actual advice – well if Rodgers is able to pull off magic so be it but I feel the 9ers are more reliable. I'd probably lean more on the point spread.
For pure entertainment purposes….
1u on Over 46. Not a tip I feel strong about but it's my main bet.