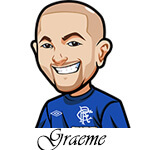 Well the Masters was some good golf action and quite exciting at times – but man Patrick Reed was just unstoppable.
That's one where I went back and looked at it and just couldn't see how I'd back him. It's hard to back someone based on just "playing bloody good" but that's what Reed did with 2 eagles and 22 birdies.
Very very impressive performance.
It was practically a break even week for us thanks to Henrik Stenson who at least got the cash.
That's something I'm always happy with each week – if my bets have me glued to the TV on the final round, and I end up about break-even then I'm happy. Anything else is a bonus.
Here's the betting slip for that one:

I'm swamped this week so no write-ups. I was in New Orleans for Wrestlemania and am really behind. Was fun being in the arena while watching the Masters on my phone. Some solid wifi at the Superdome!
Let's get to it real quick here:
RBC Heritage Betting Tips:
Brian Harman: 1/2 unit to win & E/W.
Matt Kuchar: 1/4 unit to win & E/W.
Cameron Smith: 1/4 unit to win & E/W.
Emiliano Grillo: 1/4 unit to win & E/W.
I don't have anything for the Open De Espana. I mean it's probably Rahms to lose but I'd say it'd be slightly irresponsible to recommend betting on that at 4/1 ha. 1/4u on it.
Enjoy the golf this week.