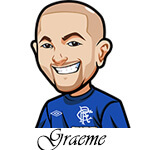 Follow @SBTSportBetting
The Masters is over and done with and what an incredible tournament it was.
Obviously, Tiger winning was a large part of that. However there was so much more to it. I mean there were so many contenders in that final round. How about Cantlay, blowing it at the death? Or the emergence of guys like Dustin Johnson? Or even Matt Kuchar for a bit?
There was golfers who at one point seemed nowhere and then suddenly were in contention to win.
Of course no-one could stop Tiger. What a player. I said last week that I'd be placing a small bet on him – ended up being 1/10th of a unit – even though it wasn't +EV and that was nice as it just added to the experience of Tiger winning.
Here's the Tiger betting slip: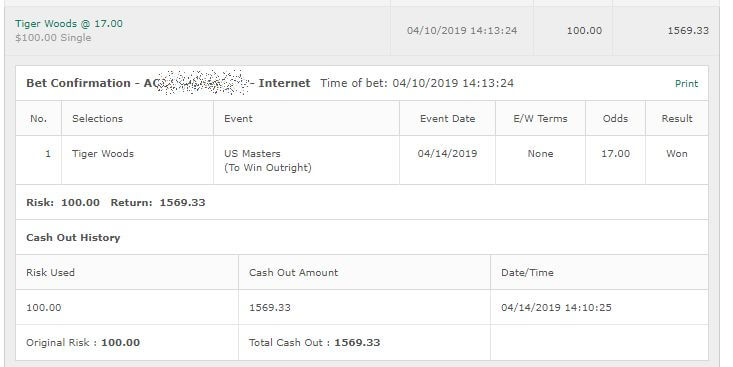 Which as just as well as the rest of my picks didn't work out well at all. In saying that we should have had Cantlay getting the finish and it was absolutely gutting he couldn't get that top 8 place with those two late bogeys.
This week is the RBC Heritage and it is a bloody stacked field. It's tough to narrow down my bets.
I've said before I start with a list of potential bets then I whittle it down. There were so many golfers I was struggling to take off the shortlist.
Guys that didn't make my cut are Cantlay, Kisner and Glover.
Here's my betting predictions:
RBC Heritage 2019 Bets:
My main bets are on Jim Furyk to win & E/W, and Matt Kuchar to win and E/W. Furyk is doing well and he has won this tournament twice. He struggled the last couple of years but you just can't ignore him here. If you like to bet on Furyk at any time then you bet him here.
Matt Kuchar performs very well here and is another one that did struggle the last two years a bit. He's coming in on some hot form however and I've got to think he can regain his course form here.
My smaller bets are on Webb Simpson, Si Woo Kim and Luke Donald.
Si Woo Kim is on a nice streak at the moment and performed well here. If you look just at metrics he doesn't stand up on this course at all this year but sometimes it's not about the metrics.
Webb is on fire, two great results here. He can perform and even win.
Luke Donald is a risky one but look at what he does here and look at his performance at Valspar. This one has to be on his calendar. Big circle around the date.
Finally my long shot bets – which sometimes are the odds and sometimes the players – are on Graeme McDowell, Ryan Armour and Jason Kokrak.
McDowell, who won here before, is coming in on good form.
Armour is just someone that kept showing up in the metrics for me.
Finally Kokrak is someone who just was on my shortlist from the beginning and I couldn't convince myself to get off it.
Follow @SBTSportBetting