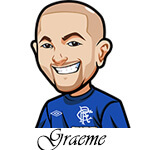 Well the Tour Championship was what it was.
Dustin Johnson started at -10 and even though he wasn't the best performer of the tournament, he was still able to get the win.
The best performer was Xander Schauffele who we had bet on. I never even thought to possibly look into 72 hole match betting for this one without factoring in the handicap. Anyway he was able to take it which was nice.
The other big star was Scottie Scheffler who performed extremely well and got in 5th place.
So it was a small return but I'll take it.
Here's the betting slip for that one: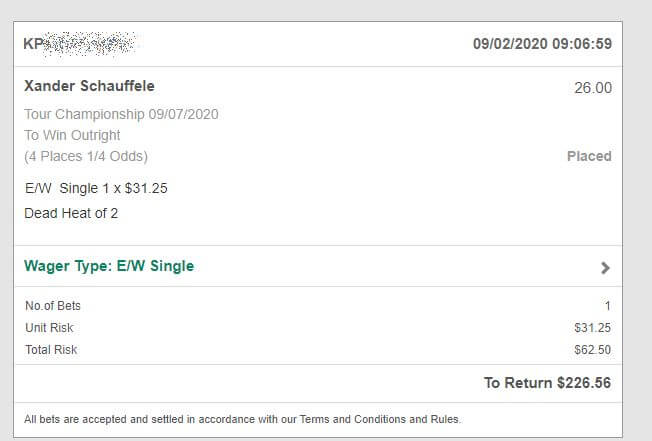 Let's get straight into this weeks betting tips – my apologies for the delay. I find I am doing tips on Tuesday nights now after studying the data all day. However I had a fantasy football draft last night and just getting in prep for the NFL in general left me very busy.
So I will just cover the Safeway Open here and be doing a more casual approach due to time constraints. On the bright side that means no social blocks this week 😉
Safeway Open 2020 Betting Tips:
Cameron Davis: $125 at 35/1. E/W. Two performances here with a 17th place a few years ago. Pops up on the metrics and is playing quite well right now. His drivign should be a factor here. His putting is solid right now although that is not that much of a factor here but could give him the edge.
And um – yeah sorry that is all I have this week. There's a big list of possibilities but nothing that is sticking out to me at all.