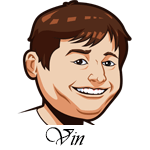 Follow @SBTSportBetting
A 1-3 record last night.
Things started off great last night as we laid the runs with the Mets against the Blue Jays. The score was 4-1 after three and then 14-1 after four innings. Ten run innings are so hot right now. Jacob deGrom was very solid over six innings with nine strikeouts and only one run allowed, but this was all about the offense. The Jays got smashed.
The tip that hit the hardest last night had to be the Angels over the Rockies. This was a lot closer than I expected, but Angels grabbed a 4-3 lead in the top of the ninth and I was ready to lock up the win. A Trevor Story homerun tied things up and then a walk-off grand slam by Charlie Blackmon won this one for the Rockies. A walk-off grand slam, seriously.
You are always taking a risk backing a bad offense and that's what happened to us with the Brewers last night. The Brewers have the third highest strikeout rate in the league and they made Jon Lester look like he turned back the clock last night. Lester's season high over his previous eight starts was five strikeouts. Last night he had eight. The Brewers got a great start out of Brandon Woodruff and eventually won this game, but the F5 bet was a loss.
Not to make an excuse for that Mariners' tip, but Kikuchi's bad luck continued last night. His game ERA was 6.00 while the FIP for that game was 2.02. Balls found holes and his left on base percentage continued to be very low.
A tough night with two games that could've easily went the other way.
Best Odds for MLB:
All tips based on the starting pitchers listed. Tips should be considered void if any pitching changes are made unless otherwise noted.
Atlanta Braves at Washington Nationals Betting Tips:
Braves: Ian Anderson 2.40 ERA/3.46 FIP
Nationals: Patrick Corbin 4.34 ERA/4.33 FIP
The Braves offense has been fantastic of late and it's hard to go against them today. They are less powerful against lefties, but Corbin hasn't exactly been lights out. His last start out was against this same Braves team and he allowed five runs on nine hits. If he has a better start here, something I would not be surprised with, the Braves should be able to feast on the Nationals bullpen.
Ian Anderson has been very solid over his three starts this year and I have more faith in the Braves bullpen behind him.
New York Mets at Toronto Blue Jays Betting Tips:
Mets: Seth Lugo 2.05 ERA/2.96 FIP
Blue Jays: Robbie Ray 7.51 ERA/7.36 FIP
Is Robbie Ray this bad? Probably not, but his walks and homeruns are off the charts right now and we just saw what the Mets offense did to Jays' pitching yesterday. The Mets offense has a 112 wRC+ against lefties on the year and they should really mash here today.
Lugo has been building up and made it five innings last time out. His strikeout numbers have been really impressive over his last three appearance and that should help carry the Mets to the five-inning win here.
Bet Mets -0.5 (-135) First 5 Innings
Houston Astros at Los Angeles Dodgers Betting Tips:
Astros: Framber Valdez 3.61 ERA/3.06 FIP
Dodgers: Julio Urias 3.86 ERA/4.02 FIP
A bit of a risk here, but the Dodgers offense is simply not that scary against left handed pitchers and Valdez has been excellent for them this season. I think he can get through this lineup twice without too much damage.
Julio Urias has a tougher match-up, but I think he's due for a good performance at home. His strikeout rate is nearly doubled away from home and he's allowed nearly twice as many homeruns. That doesn't make a ton of sense to me and I think he can perform better here. Enough to keep the score low for a few innings at least.
Bet Astros/Dodgers Under 5 (-115) First 5 Innings
Best Sportsbook To Bet MLB:
Register an Account.
All betting odds and props will now be viewable under the event listing.
You can deposit to BetOnline via over 20 different options such as credit card.
Follow @SBTSportBetting