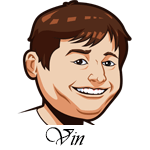 Follow @SBTSportBetting
A 2-0 record last night.
I went back and forth on taking the Orioles yesterday or just going with the over as the system just hated Touki Toussaint that much. I settled on the over for the first five innings and it came in easily. The Orioles scored one in the first, nine in the third, and then three in the fifth to absolutely blow the O5.5 out of the water.
The Marlins were our other pick last night as we took them with Pablo Lopez on the mound to win the first five innings by -0.5. Lopez allowed one run in the first inning and then cruised for the next six innings without allowing another batter to score. The Marlins scored four runs off Vince Velasquez in just 3.2 innings for the easy win.
Some big news out of MLB as we are going to see neutral site bubbles for the playoffs.
NLDS: Globe Life Field in Arlington, Texas / Minute Maid Park in Houston
ALDS: Petco Park in San Diego / Dodger Stadium in Los Angeles
NLCS: Globe Life Field
ALCS: Petco Park
World Series: Globe Life Field
This should have a unique effect on the playoffs as the cold you usually see on the East Coast during the playoffs will be non-existent. Globe Life Field is an interesting choice too as it has played as a very friendly pitching park with the roof closed and a hitter friendly park with the roof open. We'll be taking a closer look at those park factors because nailing those could be key to nailing the playoffs.
A HUGE day today with the most picks we've had in a long time
Best Odds for MLB:
All tips based on the starting pitchers listed. Tips should be considered void if any pitching changes are made unless otherwise noted.
New York Mets at Philadelphia Phillies Betting Tips:
Mets: Rick Porcello 6.07 ERA/2.90 FIP
Phillies: Jake Arrieta 5.54 ERA/4.59 FIP
The Mets offense has been crushing everyone lately and they get a nice match-up against Arrieta here who has low strikeouts and high walks, two things we always look for. The bullpen behind him is completely unreliable too so the Mets look like a great pick here.
Porcello is not someone I usually trust, but his numbers are just so out of wack right now. A ridiculous .390 BABIP and a low 56.8 left on base percentage make him a great candidate for a solid start. His last good start came against the Phillies when he threw six innings and only allowed two runs. If he can do that here, Mets win easily.
St. Louis Cardinals at Milwaukee Brewers Betting Tips:
Cardinals: Jack Flaherty 3.08 ERA/3.89 FIP
Brewers: Brett Anderson 4.64 ERA/4.81 FIP
The Brewers offense absolutely stinks, especially against right handed pitchers. They have just a 76 wRC+ against righties on the season with an abysmal .298 on base percentage. Jack Flaherty is a solid starter who should have some success against them today.
While Brett Anderson is very hittable without much strikeout stuff. The Cardinals are one of the best offenses in baseball against lefties with a 134 wRC+.
I went with the 5 inning line of -160 here. Laying the -0.5 is going to cost -135 so I figure that -25 is worth the potential of a push. I do think they take the first five easily though.
Bet Cardinals -160 First 5 Innings
Minnesota Twins at Chicago White Sox Betting Tips:
Twins: Randy Dobnak 3.61 ERA/4.03 FIP
White Sox: Dane Dunning 2.70 ERA/2.80 FIP
The White Sox are rolling right now and are likely to lock up the AL Central shortly. Their offense is absolutely cooking right now and Randy Dobnak is not going to be the guy to stop them. He has a microscopic strikeout rate and relies on a lot of contact. The White Sox are basically Contact: The Team so this should be a good day for them.
Minnesota's offense has been heating up of late, but I like Dunning here. He's shown great strikeout stuff and the Twins have a 24.9% strikeout percentage on the year against righties.
Cleveland Indians at Chicago Cubs Betting Tips:
Indians: Carlos Carrasco 3.12 ERA/3.71 FIP
Cubs: Yu Darvish 1.77 ERA/2.26 FIP
Darvish is coming off of his worst start of the year, three whole runs, and I'm expecting a nice bounce back here. The Indians offense has just an 86 wRC+ against righties on the year and a 24.2% strikeout percentage. I think Darvish is going to get back to his 0-1 run allowed, dominant self.
Carrasco is good which keeps this line low, but he's not nearly as good as Darvish and he's been much worse on the road this season. He's had issues with the walk and the Cubs are 9th in MLB with a 10.2% walk rate. He can give up a homerun as well as the winds are blowing out a bit today at Wrigley.
Bet Cubs -0.5 (-120) First 5 Innings
San Francisco Giants at Seattle Mariners Betting Tips:
Giants: Tyler Anderson 4.50 ERA/4.55 FIP
Mariners: Ljay Newsome 3.24 ERA/4.64 FIP
I hate going with Tyler Anderson because he has a lot of the qualities I like to go against, but the Mariners are just so bad against lefties. They have a 72 wRC+ with just a .274 on base percentage. They are so, so bad against lefties.
We don't have much of a sample on Newsome, but he's not a strikeout guy and he's been pitching to contact. He allowed homeruns in two out of three appearances this season and the Giants are really hitting the ball well of late as the drive towards the playoffs. I don't expect him to go deep in this one and I absolutely don't trust this Mariners bullpen.
The Giants should hit today. It's up to Anderson to just be decent.
Best Sportsbook To Bet MLB:
Register an Account.
All betting odds and props will now be viewable under the event listing.
You can deposit to BetOnline via over 20 different options such as credit card.
Follow @SBTSportBetting