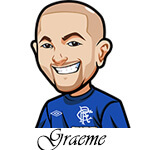 This week in golf we've got a little tournament known as the US Open.
I've had some good fortunes with the US Open over the years.
In 2015 I correctly called the 8/1 Jordan Spieth (remember him?) to win the tournament.
2016 I called DJ winning is at 14/1.
I couldn't repeat that in 2017 (just a Fowler place), although 2018 saw a 70/1 Tony Finau place for a nice return.
Then of course there was last year, when I happened to tip one Gary Woodland to win the tournament.
80/1 odds for Woodland on that one and of course he came up trumps beating out Brooks Koepka for the win.
So 3 winners and a big place in 5 years. Not too shabby at all.
Here's that Woodland betting slip from last year:

Just wish I had the "tip jar" on the site after that one 😉
I won't waste your time by writing about the history of the US Open or anything like that. Instead I am just pumped as all hell to get into the tips. Let's see if we can pull out another big win.
US Open 2020 Betting Tips
No surprise that Dustin Johnson is the favourite to take this one down with Rahm just behind him. DJ was 14/1 a month ago and is now 8/1. Rahm was 16/1 and is now 9/1. More than anything it is an indication of how reactive people and sportsbooks are when it comes to form in golf. Not necessarily a bad thing.
Jordan Spieth, who was 8/1 back in 2015 is now 100/1. Boy how time changes.
We're at Winged Foot which saw the US Open 14 years ago. I rewatched that one this week. Not fond memories for Mickelson. With all the revamps on this course – it's ridiculous how pumped I am to see this. Guys like Thomas and Rahm really talked it up. I think it's one where live betting will be good because people will play poorly on round 1, but really figure the course out and adjust. I don't do live betting tips on here – too much work – but that's something I'd advise looking at.
From a betting perspective – there's nowhere near enough data for any sort of accuracy. It's all estimations and so on. So just a heads up on that – this is a lot of guesswork from me.
It honestly won't surprise me if this turns into a two horse race between DJ and Rahm. I'm going to stay away from that one. If I was to bet it I'd take DJ (might be worth doing a matchup bet) but I could see either of them getting frustrated here.
I'm going to split $500 over 4 bets here.
Also it's a complete and utter donkey bet but I am placing $62.50 on Phil Mickelson at 100/1 E/W. Mathematically? I can't advise it. But golf is a magical game and after his last US Open here plus in all likelihood this being his last US Open? Man 2020 has thrown us some crazy bad shit. I'm ready for it to throw us some good shit. Phil winning would be an amazing story and if he does I want to be part of it. Speaking of donkey bets – if you're Canadian you should do the Pinata Pick at Sports Interaction – 120/1 on any random golfer to win. I always throw $10 on that every tournament just for fun. It gave me Charles Howell III this time who is 275/1 so it didn't work out but I've had some surprising link with that in the past.
E/W betting is Top 8 so that is a factor.
$125 on Daniel Berger at 30/1 E/W. Really stands out for me in what I consider important for this course. In solid enough form. A lot of negatives tied to him too though such as his history in Majors. Or hell even his lack of winning in general (although I enjoyed his performance at the Charles Schwab). If you looked through the last 10 winning trends for the US Open he stands out enough to bet him.
$125 on Patrick Reed at 35/1 E/W. Oooh this was a tough one to back. He's really on the fringe. When I was doing work earlier he was 40/1 and I liked that more. He has a solid enough Majors history. We know he can perform. Good outing last time out and looked like it was clicking for him. His driving stats are nice and he has shown he can putt.
$125 on Brian Harman at 200/1 E/W: If this tournament is going to be a grind then this is one of the guys I want. Pops up enough on my data to where he seems massively overpriced. Will be well rested. His Majors history is pretty poor but he came out of nowhere for that 2nd place in the US Open in 2017. He was cut the previous week too so not like he was in rocking form.
$125 on Webb Simpson at 25/1 E/W. When I run my metrics and simulations, Webb is the one that stands out on the numbers. I wasn't too happy with his performance at the Tour Championship. However with his ability and what I think will be a factor on this course – I think he should be able to at least get in that Top 8 bracket.
I'll be writing these tips Wednesday morning at SportsBettingTips.org and will have three exclusive picks for that. You can either wait until then and read, or use the social blocker to see them now. I'll probably have em up by 11am EST.
Hell if you could even use the social blocker just to share these tips it'd be much appreciated anyway. I spent way too much time trying to figure out this course lol.
$62.50 on Xander Schauffele at 13/8 for a Top 10 Finish. This was a really weird one. I basically ran two separate systems for this course that I don't really want to explain – but both systems usually see golfers show up on both and in different rankings. Something really rare happened here where Xander showed up at the top of one system and then not at all on the other system (out of 20). It's why he wasn't part of the tips above. At 14/1 he's not even really worth a bet. However he is in form, and if scrambling is a factor here he will come in. Anyway I don't feel good advising him to win and E/W is out. Decided to go with this play.
$62.50 on Kevin Kisner at 90/1 E/W. Form has been solid lately and popped out enough on the data for me. Nice value on him. Majors history is a bit meh and never performed well at the US Open but I don't hate him here.
$62.50 on Chez Reavie at 150/1 E/W. he was someone I had made a note about early on and changed my mind however I am going to tack him on here. Had that 3rd place last year. He decided to play at the Safeway Open where he looked good and is going to come in confident. I liked the final round there in particular where he had a poor front but bounced back and finished strong. Had some great approach play there. I picked Chez at the WGC Fed Ex St Jude at 125/1 6 weeks ago and he came 6th there.
How To Bet My US Open Bets: