September 22nd, 2015 Betting Tips: MLB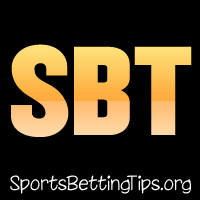 By
Posted:
September 22, 2015
Another NFL week is in the books and I feel like we know even less than we did last week. The Seahawks and Colts are 0-2, but I find it really hard to believe that either of those teams won't be in the playoffs this season. Seattle especially because they are yet to play a game at home where they simply don't lose. There is still a lot of football left to be played this season.
The real story of the season thus far is all of the injuries. Dez Bryant, Tony Romo, Drew Brees, Jay Cutler and others will all miss time with injury over the next few weeks. If the injury pace we're seeing in the NFL right now keeps up we might not have many superstars left to play by the time the playoffs come around. It's a reminder that the NFL is a violent game and that a big part of success in the NFL is simply keeping your guys on the field.
Tonight there is no football, but we have plenty of baseball. Over the past week we've seen the Astros right the ship and are now holding a three game lead in the second Wild Card. With only 11 games left to play this could be enough barring a monumental collapse. Additionally, they are now only one game back of the Rangers for the AL West lead. This is pretty much the only race worth watching down the stretch as everyone else seems to be set into their slots. That doesn't mean there still aren't some great games left.
MLB Betting Tips:
The high flying Blue Jays look to continue their recent dominance over the Yankees tonight in Toronto. They go against Luis Severino who has been solid this season except for his start against the Blue Jays. He's allowed two runs or less in every start except for his two against Toronto. In those two games he has allowed 9 runs in 8 1/3 innings. They have simply owned him and tonight in the Rogers Centre should be rocking. Marco Estrada goes for Toronto and while his starts have been up and down against New York they have been nothing like Severino's. Bet Toronto -132.
In a pretty meaningless game we have the White Sox and the Tigers doing battle in Detroit. The Tigers send rookie Daniel Norris to the mound who has struggled since joining the Tigers. In three August starts he allowed 3+ runs in each of them before hitting the disabled list. He's made one start since, going just 3 2/3 innings. The Tigers wouldn't be where they are in the standings if they had a decent bullpen so we have a great opportunity here. Either Norris struggles or we get four or five innings of the Tigers bullpen. With Jose Quintana and his 2.67 ERA over his past five starts on the mound, White Sox -115 is a great play.
The Astros made their run to where they are now by beating up on the Oakland Athletics. Well, now it's the Rangers turn as they face them tonight. They send Martin Perez to the mound who is coming off of his best start of the season. His FIP is much lower than his ERA and he seems like the type of pitcher who will benefit from the spacious Oakland stadium. He goes against 25-year old Sean Nolin who has been solid, but unimpressive in his brief major league career. The Rangers are really clicking right now and the Athletics just want the season to be over. I'm taking Rangers -124
#1 Sportsbook Online for Americans

Good deposit bonus, lot of unique bets & props. Excellent mobile & live betting.