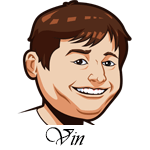 A 1-2 record last night.
The Giants continue to be good to us as we took them in the first five innings and they outscored the Rockies 5-2 in that span. A big fifth inning got us the win here. Mauricio Dubon hit a three-run homerun to seal it.
We took the loss betting the Yankees as their bullpen just absolutely collapsed and Robbie Ray had some good results.
We also lost taking the over in the pitching battle between Lucas Giolito and Shane Bieber as both showed up big and the bullpens did their job.
Four picks tonight, let's go.
Best Odds for MLB:
All tips based on the starting pitchers listed. Tips should be considered void if any pitching changes are made unless otherwise noted. Occasionally the "follower" will be listed as we are betting on who will pitch the bulk of the innings.
New York Mets at Washington Nationals Betting Tips:
Mets: David Peterson 3.80 ERA/4.78 FIP
Nationals: Patrick Corbin 4.76 ERA/4.00 FIP
Corbin has been much better in his home starts this season and he's long overdue for some BABIP luck. He has a .376 BABIP on the season which is ridiculously high. The Mets offense is good and I wouldn't be surprised if he gives up some runs here, but I think he'll be able to put his team in a good position to win this one.
Peterson has a ludicrous walk rate (4.85 BB/9) and is relying heavily on his .239 BABIP. The Nationals offense has been much better against lefties on the year and I'd give them the nod when it comes to the bullpen as well. Both of these teams are out of the playoffs, but I think the Nationals will put out the winning team today.
Chicago White Sox at Cleveland Indians Betting Tips:
White Sox: Dallas Keuchel 2.04 ERA/3.06 FIP
Indians: Zach Plesac 1.85 ERA/3.31 FIP
Pretty similar stats on these two pitchers, but I prefer Keuchel as he is a groundball machine. The Indians rank 10th in MLB with a 43.9% groundball rate so it feels like we aren't going to see much power from them today. The Indians offense isn't very good and has just a 81 wRC+ on the season against lefties.
Plesac is good, but he has been lucky and today he faces one of the best offenses in baseball.
Keuchel is just off the DL and only made one shortened start. I don't see him going super deep here so going with the five-inning line.
Bet White Sox +105 First Five Innings
Houston Astros at Texas Rangers Betting Tips:
Astros: Cristian Javier 3.33 ERA/4.99 FIP
Rangers: Lance Lynn 2.53 ERA/3.81 FIP
The Astros offense is limping into this one and they get to face a very tough pitcher in Lance Lynn. He's definitely getting a lot of help from his BABIP and his left on base percentage, but he's still very good. The strikeouts are there and he keeps his walks down. The Astros are ice cold with a 65 wRC+ over the past two weeks.
Of course, the Rangers have a 65 wRC+ for the season so this isn't the biggest advantage.
Javier can be hit though. He's allowed ten homeruns in nine starts this season and has some real blow out potential. He has a microscopic BABIP that will come back to haunt him. Why not today?
Bet Rangers -115 First Five Innings
Milwaukee Brewers at St. Louis Cardinals Betting Tips:
Brewers: Corbin Burnes 1.77 ERA/1.79 FIP
Cardinals: Kwang-hyun Kim 1.59 ERA/3.98 FIP
This is do or die time for the Brewers who are on the fringe of the playoffs. This basically is their playoffs and they send their best pitcher to the mound. Burnes has just been on fire and I can't imagine going against him here.
Kim has been good, but he's also been lucky. The Brewers offense is much, much better against lefties and I think they can hit him today.
The playoff race is tight in the Central, but the Brewers should show up strong today.
---
Listen to our WWE Clash of Champions Betting Tips Podcast. Nice quick listen only 11 minutes long and 4 big betting tips to take advantage of.
Powered by RedCircle
---
Best Sportsbook To Bet MLB:
Register an Account.
All betting odds and props will now be viewable under the event listing.
You can deposit to BetOnline via over 20 different options such as credit card.