September 25th, 2018 Betting Tips: MLB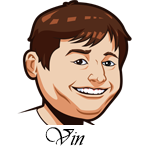 By
Posted:
September 25, 2018
Photo credit: Mike Zarrilli/Getty Images
Here we are, just five games left in the MLB season. The American League is all wrapped up, but the National League should keep our interest until the final day of the season.
The Brewers are now just 1.5 games back behind the Cubs in the National League Central while the Rockies are 1.5 games back of the Dodgers in the National League West. We also have the Wild Card race which could feature total chaos if things break just right.
If the Brewers, Dodgers, Cardinals and Rockies all manage to finish with a 91-71 record that would make a four-way tie for the Wild Card and two-way tie for the West. That would get all kinds of crazy one-game playoff scenarios and one team would be left out. The Brewers would need to go 1-4, Cardinals 4-1, Dodgers 3-2 and Rockies 5-1. Unlikely? Yes, but still possible.
One game with major implications for that race is the Brewers and Cardinals tonight. The Brewers got the win last night in a crazy one that featured Josh Hader, the most dominant reliever this season, giving up a two run lead by allowing three runs. Then the Brewers were able to score off an error to win it. Tonight's game should be interesting as it should have that same type of high stakes.
This should be a fun last week of the season.
#1 Sportsbook Online for Americans

Good deposit bonus, lot of unique bets & props. Excellent mobile & live betting.
MLB Betting Tips:
The Brewers and Cardinals game is the center of my first pick. The Brewers bullpen has been their strength and the reason they are in this position. Their run differential isn't the best, but they get it done in close games and hold leads well.
Tonight they send newly acquired Gio Gonzalez to the mound and I like him with that bullpen behind him. The Cards have hit lefties decently this season, but it feels like Gio will show up here. If he doesn't, he'll have a very quick hook.
Austin Gomber just doesn't impress me much as a starter. The Brewers offense has been hitting the ball well lately and I think they'll get to him early. The Cards bullpen has struggled down the stretch here holding leads as well.
Another game with implications I am looking at is the Dodgers and Diamondbacks. This just looks like a game where the Dodgers are going to absolutely roll. Their offense has been on fire of late and their bullpen has been the best it's been all season. This team is just clicking and getting healthy at the right time. Walker Buehler has been great for them this season and I expect him to handle this Diamondbacks offense well as they've really struggled of late. This is an easy lay the runs situation for me.
Finally, I have to go with the Angels tonight as well. This is our last chance to go against Yovanni Gallardo this season and we have to take it. He's been so good to us with an ERA of over 6.50 on the season. The Rangers offense comes in really cold as well while the Angels have Ohtani and Trout. Easy money.
#1 Sportsbook Online for Americans

Good deposit bonus, lot of unique bets & props. Excellent mobile & live betting.