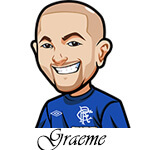 Follow @SBTSportBetting
Well a disappointing first outing in the Ligue 1 this season as we went 0-2 and in the worst way possible.
We had Nimes/Guingamp to go over and based on the stats I was looking at I was expecting a goal in the last 15 minutes. Alas that one ended 0-0. Nimes did lose two players to injury so that hurt things but either way that was a bad one.
The other bad one was Marseille vs Strasbourg as we had Marseille to win to nil and they conceded twice.
Just a reminder that when it comes to the betting tips and stats, I shouldn't jump in too fast. I got excited looking at the stats but I should have approached it with caution rather than go in feeling confident enough to advise. Always better to crunch the numbers privately first, get some sample size THEN go with the actual bets.
A lesson that I've learned multiple times before, will apply for awhile, then will completely forget it 6 months down the road! But oh well it's nice to be humbled like that – keeps you in check.
One nice thing is our bet of Bate Borisov to win to nil came in. That was 2.00 odds and I am happy to report that BATE Borisov won that won 3-0 which was nice.
Unfortunately I've got no tips for Thursday, September 28th. I've looked at the data across a wide variety of leagues and I'm just not seeing anything stand out.
Rather than force it I'll take the day off and spend the time prepping for the NHL season. Can't wait for that.
Back tomorrow! If you're betting anything be sure to let me know in the comments so I can follow.
Follow @SBTSportBetting