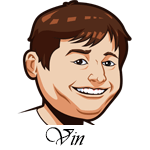 Follow @SBTSportBetting
A 3-0 record last night.
I loved the White Sox offense against the lefty Danny Duffy and they rewarded us by tagging him for six runs over the first four innings. The team would go on to add another five runs off the bullpen en route to an 11-6 win. The Sox got homeruns from Edwin Encarnacion, Tim Anderson, and Luis Robert here.
The Blue Jays got the win with a huge 10th inning. This was a scenario where I ended up being very wrong about Martin Perez who only allowed three hits and one run in 6.2 innings, and even had a no-hitter going at one point. Taijuan Walker was solid though and only allowed two runs. The Blue Jays bats finally woke up late to tie and then won it in extras.
Finally, we took the under on the first five innings of Diamondbacks/Dodgers and this one came in easily. Kershaw was absolutely dealing and he did not allow a hit through the first five innings. Luke Weaver had one of his better starts of late as he only allowed two runs in. Kershaw also threw his 2,500th strikeout in this one making him the third youngest player in MLB history to reach that milestone. A nice end to the night.
Best Odds for MLB:
All tips based on the starting pitchers listed. Tips should be considered void if any pitching changes are made unless otherwise noted.
St. Louis Cardinals at Chicago Cubs Betting Tips:
Cardinals: Jack Flaherty 1.93 ERA/3.67 FIP
Cubs: Yu Darvish 1.47 ERA/2.01 FIP
This pick is all about Yu Darvish who has been absolutely dealing to start the season. Huge strikeout numbers and the FIP is real. The Cardinals offense has been solid to start, but they strikeout 21% of the time and I think Darvish will take full advantage of that here.
Flaherty has been great as well, but he's been crazy lucky with a .188 BABIP and a 91.6% left on base percentage. It shouldn't take much for the Cubs to get the win here and I'm betting they'll be able to score off Flaherty here.
Houston Astros at Los Angeles Angels Betting Tips:
Astros: Lance McCullers Jr. 5.06 ERA/3.91 FIP
Angels: Dylan Bundy 2.47 ERA/3.13 FIP
Bundy has been pitching better than ever and I like him in this match-up. The Astros offense just hasn't been as scary as they've been over the past couple of years and right now they are hovering around average versus right handed pitchers.
The Angels have been bad this season, but their offense has been really good. The addition of Anthony Rendon has worked out great and I like the way they look in this match-up against McCullers. He's had four good starts and three bad ones this year. One of the bad ones was against the Angels in Anaheim, just like this. I'm not looking for a blowout or anything, but I do think the Angels will have the lead after five.
Bet Angels -105 (First 5 Innings)
Arizona Diamondbacks at San Francisco Giants Betting Tips:
Diamondbacks: Taylor Clarke 2.22 ERA/4.69 FIP
Giants: Tyler Anderson 4.75 ERA/4.66 FIP
Clarke is running a .130 batting average on balls in play for the year. I usually say something like that is not sustainable about a low BABIP, but this really shouldn't even be possible. 1/10 balls hits are finding a hole. That is NOT sustainable! I really like the way the Giants offense has been playing of late and I think they can do some damage against him here and send that BABIP up to reasonable levels.
As much as I like the Giants offense, the Diamondbacks have been that bad. They have a 69 wRC+ against lefties on the season (nice) and are in a real slump right now with a 57 wRC+ over the past two weeks. Anderson is nothing to get excited about, but this park surpresses offense as it is and the D-Backs don't really have one right now.
Best Sportsbook To Bet MLB:
Register an Account.
All betting odds and props will now be viewable under the event listing.
You can deposit to BetOnline via over 20 different options such as credit card.
Follow @SBTSportBetting