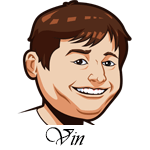 Follow @SBTSportBetting
A 2-1 record last night.
Johnny Cueto allowed two runs in the first inning and then the Diamondbacks never scored again. The Giants chipped away for the 4-2 win. All four Giants runs came via homerun with Donovan Solano, Chadwick Tromp, and Brandon Belt all going yard.
We also took the win with the Mariners over the Rangers with the 5-inning line. Justin Dunn only allowed two runs, two solo homeruns, and the Mariners got homeruns for Kyle Seager and Kyle Lewis to take this 3-2 over the first five. Close, but a win is a win.
Our lone loss of the night came when the over didn't come in for the Cubs/Cardinals game. The wind was absolutely insane here and we saw a ton of scoring early, but then it just kind of petered out as the game went on. The final score was 7-3.
Labor Day in America today and we have some tips.
Best Odds for MLB:
All tips based on the starting pitchers listed. Tips should be considered void if any pitching changes are made unless otherwise noted.
New York Yankees at Toronto Blue Jays Betting Tips:
Yankees: Jordan Montgomery 5.76 ERA/4.71 FIP
Blue Jays: Hyun-Jin Ryu 2.51 ERA/2.73 FIP
Sometimes the simplest betting strategy is to take the better pitcher. I don't think there is any doubt that Ryu is the better pitcher in this match-up. He has a higher groundball rate and higher strikeout rate. Plus, the Yankees offense with all the injuries is a lot weaker against lefties. They are below average on the season and the Jays have a good chance to win this one.
The Jays offense has been very good against lefties this season and Montgomery has struggled with the HR ball. He has a 1.8 HR/9 rate on the season.
Colorado Rockies at San Diego Padres Betting Tips:
Rockies: Kyle Freeland 4.09 ERA/4.53 FIP
Padres: Dinelson Lamet 2.62 ERA/3.33 FIP
A similar story here as we are just going to be taking the better pitcher. Limet has been the ace of the Padres this year and he has a huge 11.49 K/9 rate. The Rockies offense has really fallen off a cliff over the past month and I can see him having a great day here.
Of course, it doesn't hurt that the Padres offense kills lefties. Freeland has a minuscule strikeout rate and he's just not equipped to deal with the kind of firepower the Padres are going to be throwing at him today.
The Padres should dominate both ends of this one and the runline looks like the best bet of the day.
Houston Astros at Oakland Athletics Betting Tips:
Astros: Cristian Javier 3.35 ERA/5.14 FIP
Athletics: Frankie Montas 6.06 ERA/4.46 FIP
This is a situation where we are looking for some correction from both pitchers. Javier has been very lucky this year with a .167 batting average on balls in play and an 88.7% left on base percentage.
Montas has been unlucky with a 64.7% left on base percentage on the season. This is a bit of a risk because his last three starts have been rough, but the team isn't worried about it and neither am I. He has shown great stuff this season and I think it comes back here. The Astros offense isn't as frightening as it once was.
I feel safe going with the Athletics because the bullpens are basically polar opposites as well. The Astros bullpen is bad, Oakland's is good.
Best Sportsbook To Bet MLB:
Register an Account.
All betting odds and props will now be viewable under the event listing.
You can deposit to BetOnline via over 20 different options such as credit card.
Follow @SBTSportBetting