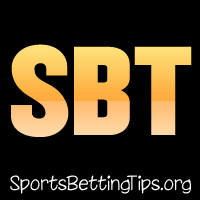 Follow @SBTSportBetting


[Get Exclusive Tips on our Patreon, Ad-Free
]
The first round of the NBA playoffs are almost over, with the Spurs vs Nuggets Game 7 taking place tonight.
Also taking place tonight is Game 1 of the next round matchup featuring the Philadelphia 76ers vs the Toronto Raptors.
We'll be covering the Raptors vs 76ers series, as well as Game 7 of the Spurs vs Nuggets series.
The only "upset" thus far was the Blazers beating the Thunder but considering the Blazers were +105, it really wasn't that much of an upset. The Spurs however were +195 so if they win tonight, they will be an upset.
Raptors vs 76ers Series Betting Tips:
Vin: This might be the best series of the entire second round. I just love the way these two teams match-up in every facet of the game. Think about the match-ups:
Jimmy Butler vs. Kawhi Leonard: Two great defensive wings that can take over a game on offense. I give the edge to Kawhi here, but Butler can make his life hell in this series.
Joel Embiid vs. Marc Gasol/Serge Ibaka: The injury to Embiid will haunt this team throughout the playoffs, but his real worry should be the defense of Gasol who absolutely shutdown Nikola Vucevic in the previous round. Gasol was brought here for this reason and he knows it.
JJ Reddick vs. Danny Green: Two underrated defensive players who can absolutely change the game with their three-point shooting.
Tobias Harris vs. Pascal Siakam: Either one of these guys can asbolutely steal this series. Both teams will consider leaving them open at times and both teams will absolutely pay for that.
Ben Simmons vs. Kyle Lowry: Two guys who have been more known for what they haven't done in the playoffs than what they have. (Moreso with Lowry, natch.) Whoever shows up here could swing the series.
Here's what I know abot this series: the Raptors are probably losing the first game of this series because that's what they do. The https://www.Bovada.lvSixers +6.5 is a fantastic bet to start the series, but for the whole thing? The Raptors are taking it. The longer it goes on, the more trouble I see this team having and the better I see the Raptors getting.
https://www.Bovada.lvBet Raptors in 6 +450
Graeme: This should be an excellent series. The Raptors lost the first game which is typical and then won the rest. The 76ers did a great job after a scare early on but you have to wonder how Joel Embiid is holding up.
The big thing about the Raps was how good their defence placed in the playoffs. They really stepped it up compared to the regular season and they allowed only 0.96 points per possession in transition, which is an impressive stat.
The Raptors were at a slow pace while Philly played a fast pace. However Raptors can adapt. Philly are also the only team that won a series while being outscored in 3 point range which is an interesting stat.
Raptors aren't perfect. They'll lose some here. But I've got to agree with Vin about Raptors in 6. See here's why – I think if it goes to Game 7, Toronto loses. So while I think there's a chance Philly push them to a game 7 I can't bet that one as I think the Raps choke.
https://www.Bovada.lvBet Raptors in 6 +450
Spurs vs Nuggets Game 7 Betting Tips:
Vin: I really thought the Nuggets would be able to finish this thing off in game six, but the guards just didn't show up. Gary Harris and Jamal Murray, who had been so good over the previous two games, just weren't as good for them and that was the difference. Of course, that's not to take away anything from the Spurs. That team always shows up, always plays hard and always plays smart. They are never going to give a game away.
That said, if Denver plays their game I believe they are the better team. They've played together longer and know each other better. Nikola Jokic is about unguardable as he's just so dang smart with the basketball. If Murray is on, I can easily see the Nuggets winning this game. He's a very hot and cold player, and that is definitely a risk to bet on.
I think it's a risk worth taking though. The Nuggets crowd is desperate for this and this one should be very loud for the home team. Murray is a player who can feed off that energy as we saw in game two of this series and I think the Nuggets will get it done here in game seven.
https://www.Bovada.lvNuggets -6
Graeme: I've got my series pick of the Nuggets in 7 games so of course I'll be cheering that one. Only +325 so not worth hedging.
Honestly from a betting perspective, I've got to take that into account though and even though I think the Nuggets will win, place a small bet on Spurs +6. Then no matter what happens, I win the bet. And ideally the Spurs lose but by 4 points and I win both bets.
Follow @SBTSportBetting