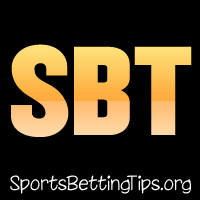 Follow @SBTSportBetting


[Get Exclusive Tips on our Patreon, Ad-Free
]
Welcome to the NBA Playoffs and our NBA Playoffs Betting Tips!
Things are a bit different for the playoffs. Rather than collaborate and decide on picks together, we both offer our separate opinions. As the thing is that we can disagree a lot at times and so this way it gives you more insight on the picks.
It also allows us the freedom to go with our opinions rather than have no tips. For example on the Pacers vs Cavs series – one of us LOVES Cavs 4-0 sweep while the other things the value on the Pacers to win the series is too much to ignore. Two huge contrasts there so it's best to separate the opinions rather than do no picks.
Second we will do SERIES betting tips prior to Game 1 and then for each Game after that we will provide betting tips for that particular game. And our betting tips for each game do not reflect our series tips in any way – they're focused on an individual game by game basis.
With that said we've got 4 series kicking off on Saturday, April 14th and we'll discuss two of them in this post. Here's a link to the other one:
Heat vs 76ers, Blazers vs Pelicans Series Betting Tips.
Jazz vs Thunder, Rockets vs Timberwolves Series Betting Tips
Bucks vs Celtics, Pacers vs Cavaliers Series Betting Tips
Spurs vs Warriors Series Betting Tips:
Vin: The Spurs and Warriors are the first two teams to play in the 2018 NBA Playoffs which is a shame because this is probably my least favorite series of the bunch. With all the questions surrounding the Warriors without Stephen Curry, I would've loved to have seen them play someone who could push them. This Spurs team without Kawhi Leonard (?) is not that team.
Yes, the Spurs had a great Defensive Rating this year, but the Warriors were the best Offensive Rating team in the league. The Spurs offense is uninspiring and prone to getting run off the floor by the Dubs.
This series will drive us nuts. We'll think the Warriors should win every game, but they will blow one or two of these in baffling fashion. Gregg Poppovich will pull out some coaching magic and steal a game, but the Warriors are still the Warriors. Kevin Durant, Klay Thompson and Draymond Green will be the best three players in this series and they aren't going to lose it.
Best value bet is probably the Warriors win 4-1 +200. I just don't see Poppovich being swept and I don't see them winning more than two.
One player prop I am looking at in this series is Draymond Green over 10.5 points per game. The scoring options are going to be limited with the shortened bench and no Curry. He's averaged over 11.9 and 32+ minutes per in every playoffs since 2014. This is a lay-up.
Graeme: I remember at the start of the season – so many of my friends who were tuning out of the NBA as it was too predictable and the Warriors would walk it. Boy was that not the case at all this season and even moreso going into the playoffs.
What's tough about NBA and the odds is you're always wanting to back the underdog. It's easy to rack up 10 reasons as to why you should back the Spurs here for example – but you really, really shouldn't. It's the freaking Warriors.
The Spurs road performances are what make it a no brainer – they just can't handle it on the road. And I mean look at their road games record against playoff teams – it's 3-18!!! That's abysmal.
So the Spurs aren't going to win any road games. The real question is do the Warriors sweep, or do the Spurs manage to sneak in at least one home win? As I hate to say it but I'm ruling out them winning Game 3 & 4 at home. Just can't see it.
The Spurs are still good enough at home that I think they can sneak one victory but I think that's it. I see them taking Game 3 and then being blown out the next two games.
In complete agreement with Vince here – Warriors win 4-1 is my play as well.
Wizards vs Raptors Series Betting Tips:
Vin: I want to pick the Wizards in this one so badly.
If you were building a team from scratch and had to choose John Wall and Bradley Beal or DeMarr DeRozan and Kyle Lowry, I'd take Wall and Beal every time. I think the Raptors are better when they go small, but that also favors the Wizards as Otto Porter is better than any third wing the Raps have.
The thing that made the Raptors great this season is the depth of their team and awesome bench. The thing about that is, it doesn't work as well in the playoffs. Starters play more and weaknesses are exposed. Pascal Siakam, OG Anunoby, C.J. Miles, Jakob Poeltl and Delon Wright will be exposed in the playoffs. Siakam and Anunoby will be left open with all the time in the world to shoot in this one.
My issue with picking the Wizards is they have letdown all season and I'm pretty sure they hate each other. If they could get on the same page, I would be all over this, but this team is just a chemistry mess and I can't trust them because of it.
The Raptors always struggle in the first round though. They'll probably lose game one because of course they will and the Wizards will steal a game in DC. The Raps will figure it out though and I like them to take this one in six games.
Bet Raptors 4-2 +350
Graeme: It's a surprise how little favoured the Raptors are in this one from a lot of people I read. I mean if you take their name and change it to "Celtics" but keep everything else the same you'd expect them to be higher favoruites.
Yeah the Raptors have some serious playoff demons such as being unable to win game 1. And I'm sure everyone remembers the Washington sweep a couple of years ago when the Raps had freaking home court.
Despite all that, this is a different Raps team and they are just incredible. It's like night and day watching the Raps this year compared to last year. They have the 2nd biggest winning average in points this season next to the Rockets. The Wizards have some serious issues at the moment and the playoffs are not coming at the right time for them. The Raps have been consistent all season.
I've got just a bit more confidence in the Raptors than Vin. Probably because being in Canada I find myself gravitating to watching them a lot more and when I'm out at the bar they're on. And I'm out at the bar a lot more than I probably should be.
Bet Raptors 4-1
Follow @SBTSportBetting