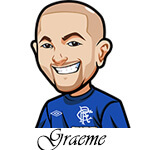 Follow @SBTSportBetting
Hi everyone,
Yesterday I posted the Super Bowl LIV Betting Tips.
Today I will be looking at the more FUN betting props available for the Super Bowl, and offering my advice on them.
Tomorrow I will look at actual general props such as player props etc.
I will be using the following sportsbooks for these props. You can check them out and bet them at these sportsbooks.
America: Both Bovada and BetOnline.
Canada: Both Bodog and BetOnline.
Everyone Else: BetOnline. I choose them because they are primarily an American sportsbook and therefore have a very strong focus on the Super Bowl as they do all American sports. (They're awesome for betting WWE too!)
Let's get to it:
Ovechkin Hits vs 49ers TDs:
You can bet will the 49ers have more TDs than Ovechkin has in hits in his game against the Penguins on Sunday. Ovechkin puts up on average 2.68 hits per game this season. The last time they played the Penguins, Ovi had 8 hits however. The game before that was 6 hits. A lot however depends on how the Capitals are doing. If they are losing that is where Ovi gets more hits in as he gets frustrated. I think the Penguins will come out strong after the all star break and with Crosby settled in the team, and take the lead in this one. Therefore I am betting that Ovechkin will have more hits than the 9ers have TDs.
First word of Half Time Show in Spanish:
The odds for this one are +200 and I think this one is worth a gamble. I don't see anyone uttering "Hola" out there to open the half time show but I do think there is a chance that J-Lo opens with a Spanish song. Worth a small gamble.
National Anthem Length:
Always a popular one. Looking back at the history of Demi Lovatos gives no real help. In Game 5 of the MLB World series in 2011 she went just 1:47. Mayweather vs McGregor she went 2:11. I think the under will hit there at under 2:04.
I also would advise betting yes she will take a microphone stand. For outdoor stadium shows she always opts for that.
Total Donald Trump Tweets on the Day:
The over/under on this one is set at 13.5 and I am going to take the under 13.5. The trial is going his way as expected so he doesn't need to distract as much. His commercial comes out and there is going to be a lot of people tweeting how great it is. So he will retweet those (which don't count in the bet).
Colour of Gatorade:
So this line was taken away at most sportsbooks for a bit. The reason for that is after Kobes death, everyone started betting purple. It went from +1400 to -115 ha. I'd go with clear. It's a nice contrast to the colours the teams wear. When the 9ers won last they went with Clear as well. Clear/Water is +800 and that's a solid value play in my opinion.
Other Crazy Super Bowl LIV Betting Props:
There are obviously an absolute ton of other crazy props out there. You can bet on the Puppy Bowl and the gender of the MVP Puppy Bowl. Or if a Puppy will attempt to mate. Or if a player takes a knee. Just so many. The price of bitcoin more or less at the end of the game etc.
If you want my opinion on some then comment below and I'll reply. As silly as it sounds I love researching this dumb stuff.
And check out all the props available at
America: Both Bovada and BetOnline.
Canada: Both Bodog and BetOnline.
Everyone Else: BetOnline. I choose them because they are primarily an American sportsbook and therefore have a very strong focus on the Super Bowl as they do all American sports. (They're awesome for betting WWE too!)
Follow @SBTSportBetting