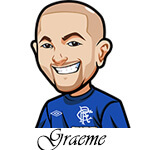 Follow @SBTSportBetting
(Picture credit: Seattle Times)
If you're looking for the Vikings vs 49ers Betting Tips or Titans vs Ravens Betting Tips, I wrote about them yesterday here.
Today I will be covering the games between the Houston Texans and Kansas City Chiefs, and the Seattle Seahawks and Green Bay Packers. I'll also throw in some bonus NHL games for you all.
The Chiefs are the biggest favourites of the day at 9.5 points. That game is also expected to be the highest scoring game and is the only game set at over 50 points this weekend. That one is at 51.5 points.
The Packers are -4 point favourites over the Seahawks.
Before we get to the NFL Bets let's quickly go over the NHL Games I am backing today:
NHL Bets for Jan 11, 2020
1u on Over 6 Goals incl OT/SO in the Kings/Hurricanes Game. 2u on Over 6.5 Goals incl OT/SO in the Flyers vs Lightning Game. 1u on Over 6 Goals incl OT/SO in the Oilers vs Flames game.
Advanced metric wise, both the Kings and the Canes are big offensive teams. Reimer is expected to be in net with the Canes so ONLY bet it if Reimer is in net. He's struggling lately and the Kings are great at creating chances.
Tampa are killing it at the moment but Philly busted out of their slump and are fantastic at home so should be a good battle.
Battle of Alberta features two teams on winning runs who will want to make it continue. I like that one to go over.
Texans at Chiefs Betting Tips:
The Chiefs got here with a 12-4-0 record as they won the AFC West. They were a better road team than a home team with 7-1 away, 5-3 at home.
The Texans won the AFC South but that wasn't enough. They had a 10-6-0 record and it was tight. They then beat the Bills last week although let's be honest the Bills beat themselves there.
The question sadly isn't whether the Chiefs will win or not but if they can cover the point spread or not.
The Texans need an absolutely massive game from Will Fuller. He is a game changer. The Chiefs got to experience that in Week 6 when these teams played. He almost had multiple TDs in that one and it was a couple of dropped passes. The Chiefs just Thornhill which will hurt there as they don't have the deep safety.
Watson is a dangerous player and it can be a strong hit or a strong miss depending. Duke Johnson will be an interesting one here.
For me it's a lot of IFS about the Texans offense more than anything. IF this happens and IF this happens etc. Too many high variables for me.
Seahawks at Packers Betting Tips:
The Packers won the NFC North with a 13-3 record and 7-1 at home. Seahawks were 11-5 but 7-1 away and came 2nd in the NFC West. They should have won there if not for some bad play calling honestly.
This isn't a hard one for me. Honestly I just don't rate the Packers as much this season. I've watched all their games and they just don't have "it" for me. The bye week helped them for sure this time around. Seahawks weren't great against the Eagles and got lucky with the injury.
Just all season long I've had a strong feeling about the Seahawks. I've been pretty tuned in to when they will turn it on and when they won't. I get a feeling they will be able to stop the Packers or at least keep it close. I've been very impressed with the way the Packers got the running game going and that has helped. However even if the Packers start off strong, I think the Seahawks will come back and get this one at least close enough.
I'd prefer some more points but I'll take it. This is one where I've felt this way all week and I can't go against my general thoughts here.
Follow @SBTSportBetting