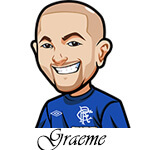 This week on the PGA Tour it's the 2018 Open Championship. This will be the 147th Open Championship and it's hosted at Carnoustie.
This should be a great tournament and there's a lot of excitement going into this one with so many potential contenders. There's always a lot to consider for the majors and it makes for a fun time analyzing and crunching the data.
The last time the Open was held at Carnoustie was in 2007 when Padraig Harrington took it down in the first of back to back wins for him.
It's interesting as after I crunch my own data and come up with a shortlist of golfers, I like to look at many other sites to get an idea of what others are predicting, or see if I am missing something.
In terms of quantity of picks this is the most widespread tournament I can remember. I'm seeing at least 30 different golfers being strongly backed across the board.
It has me very conflicted this week in regard to picks that's for sure. It was hard to really narrow down my short list but let's see how we do:
The British Open 2018 Betting Tips:
Tiger Woods 25/1: Boy would I love this. The fact is when you look at Tiger this year overall – there's always something going wrong. In one tournament he can't hit the fairway to save his life but his scrambling has saved him. In another tournament his driving accuracy is solid yet he just can't putt. However I liked what I saw from him at the Quicken Loans especially the way he wrapped it up. Tiger has the tools to do it and I'm backing him 1/4 unit to win & E/W.
Dustin Johnson 12/1: I hate his price considering the contenders out there. But he's overall the best player at the moment and if he gets his putting down I've got to go with him. 1/2 unit to win.
Justin Rose 16/1: His consistency at the moment is incredible and I think he matches up well for Carnoustie. He's not had a good run at the Open Championship but that can all change. I like the price too. 1/2 unit to win & E/W.
Sergio Garcia 28/1: I mean on paper he certainly has played poorly since he had his daughter in March, but I've been impressed with his form in the last two tournaments he has played. You look at his British Open history and it's like he is destined to win this one at some point. Could this be the year? 1/4 unit to win & E/W.
Those are my 4 main picks – the 4 guys I really think should win. I'm also going to place 1/4 unit to win & E/W on the below players for value. A reminder that depending on the book you're betting at you can get much better e/w odds this week. I'm doing my bets at Bet365 where I am getting Top 8 so that's a factor in these picks.
– Jason Day 33/1
– Emiliano Grillo 175/1 (1/8u)
– Ryan Moore 160/1 (1/8u)
– Francesco Molinari 30/1
– Tommy Fleetwood 22/1
– Henrik Stenson 30/1
And just for the sheer hell of it, a 1/16 unit to win & E/W bet on Brady Schnell at 1000/1. Don't ask.