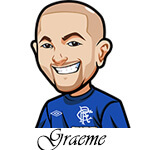 Follow @SBTSportBetting


[Get Exclusive Tips on our Patreon, Ad-Free
]
Unfortunately, we went 0-1 in the NFL on Monday. We had Over 54.5 points in the Chiefs vs Ravens game. They hit 54pts with about 8 minutes left on the clock yet welp – couldn't actually get that half point.
Brings the record to 23-14 and last week was still a +600 week so hey I'm not complaining.
This week already has some drama of course. The Titans vs Steelers game has been postponed until later in the season due to COVID-19.
Tonight however we turn our attention to – ugh – Jets vs Broncos.
The Week 2 TNF game ended up being a pleasant surprise. Bengals vs Browns was a blast. Last week however sucked as Dolphins beat the Jaguars 31-13 and the Jags offense couldn't get going. That really seemed on paper like a great game too.
This game? Meh. Broncos are +1 underdogs with an over/under of 41pts. On paper it doesn't seem to be the best.
But let's get to it:
Broncos vs Jets Betting Tips:
Broncos will be going with Brett Rypien here. Broncos will just want to come here and get the win over the lowly Jets and leave.
Jets just don't have the offense. Can't run the ball. Darnold isn't someone you can really count on right now with a brutal OL, and not enough healthy players to pass to.
Honestly there's not really too much to write about here. Broncos have had some brutal injuries but I think we still gotta take them over the Jets. If the Jets are able to show up then props – Broncos have so many injuries right now. It's like half their salary cap is on IR. They're a makeshift team.
I will not be surprised if the Jets get the win today. They're the better team on paper. This is probably one of those games where it makes more sense to avoid it. But I am going to go with Broncos +1 for 1u. Because christ there is no way I am watching this game without a bet.
Follow @SBTSportBetting