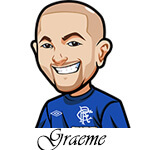 Follow @SBTSportBetting
UFC 245 takes place tomorrow night, Saturday December 14th.
It's going to be a great card with Kamara Usman vs Colby Covington as the main event. No love lost there.
We've also got the likes of Max Holloway against Alexander Volkanovski, and Amanda Nunes vs Germaine de Randamie.
With Jose Aldo and Uriajh Faber on the card too, this is a pretty damn stacked card and I am looking forward to it.
Let's get on with the betting tips. There are some people who are favoured fairly heavily that I will tip, and let you decide if you want to parlay them up or not:
UFC 245 Bets:
Max Holloway to Win: He's about -170 on average. Heavy odds and Volkanovski is an excellent fighter. However when I look at it I just can't see how Volkanovski wins. Holloway has fought high level strikers like this before – he knows how to handle them.
Holloway has just evolved as a fighter and I thought he rebounded well from the Poirier loss. I did like Volkanovskis performance in the pressure cooker of Brazil as he beat Aldo. However I feel Aldo has regressed as a fighter and that Holloway will take this one.
Colby Covington to Win. Colby is a decent sized underdog and I like it as I feel it is closer to a pickem than +160 odds. For me Colby just has the much better fight IQ. He's smarter, calmer in there and is well prepared. Cardio will be a big factor and the difference if you watch the fights is Colby can go the full 5 rounds. Usman prefers to control the pace and get in top control then take some breaks. He won't get that chance against Colby.
Amanda Nunes to Win. Look she's about -300 so you'd have to throw her in a parlay or something. But she's so good that it's just hard to see her losing. Throw her in a parlay with a couple of other heavy favourites and you're good.
Faber/Yan to go to decision. I like this one. Yan has changed a bit in his fighting and isn't as aggressive. Faber is a very tricky fighter and I think Yan approaches this one a bit conservatively. Honestly Yan to win via decision is probably an even better bet but it's hard to root against Faber.
Irene Aldana to win. Underdog play here as she is about +150 for this one. The 10-0 Vieira hasn't fot in a while and there may be some rust there. Aldana has really got going at the moment and the standup game is going to be the difference here. Aldana is just much better on the feet and that will be a big factor. Veira of course is dangerous on the ground however Aldana is excellent at stuffing the takedown. Of course we haven't seen Vieria in a couple of years so she could be a big surprise stand up wise but I like what Aldana has been doing lately.
Follow @SBTSportBetting