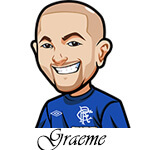 Follow @SBTSportBetting
Big couple of weeks for UFC and Dana will be counting the dollars. A couple of weeks after Conor McGregor fought, we have Jon Jones fighting.
It's UFC 247, featuring the main event of Jon Jones versus Dominick Reyes. Reyes is unbeaten at 12-0.
We also have Valentina Shevchenko facing off against Katlyn Chookagian and Derrick Lewis is in action. It never matters who is opponent is – just that he is fighting!
Let's get straight into the betting tips.
UFC 247 Betting Tips:
1u on Dominick Reyes to win at +375 odds. Do I think Reyes will win? No. However when you have a heavy favourite it's always good to analyze the underdog and see if it is worth betting on them. And I think that it is.
You can never really bet against Jon Jons, however on paper I think Reyes is a strong opponent and worth the bet here. I'm concerned about his fight against Oezdemir. Based on that fight Jones destroys him. However Jones has also had issues. He barely beat Thiago Santos and Santos had blew out both his knees. Even against Anthony Smith he didn't look like the same fighter.
Reyes has the size and has some great kicks. I loved those calf kicks in the Volkon fight. He did look tired in that fight though. He also might not be aggressive enough.
However analyzing it all I do think Reyes might have a chance. He probably won't win, but this one I do think is worth a bet.
If you think Jones is going to win I'd look for a higher odds pick like Jones winning in round 4 or 5 (at +1050 or +1650) as I could see Reyes gassing.
3u on Domingo Pilarte to win at -130 odds. This one is on the early prelims. Pilarte had that unlucky loss against Felipe Dias Colares however he had a good run going before that. Journey Nelson can't cover the distance and Palarte is a big boy. I think Palarte ends up knocking him out.
1u on Miles Johns at -125 odds. Bautista is a solid fighter and I respect a guy that steps up on short notice. He'll want to redeem himself and is aggressive but that could be his mistake. Johns is a better fighter and should be able to take him down and dominate there. I like Johns to grind his way to a decision and he isn't too shabby on his feet either.
1u on Andre Ewell at -120 odds. Ewell is great on the feet but not good on the ground. However he can be feisty and I don't think Martinez is strong enough at the takedown or ground game etc. Range will be a factor here too. I think Ewell should be able to take Martinez here.
1u on Mirsad Bektic to win at -130. I feel like people are just forgetting that Bektic is a damn good fighter. Yeah that loss to Elkins was brutal and then he lost to Emmett but man the dude is talented. You can't write him off. I like Ige and this should be a classic match. Ige will have a good game plan of course going up against him but I think it's tough to game plan against Bektic and that he redeems himself here.
Follow @SBTSportBetting