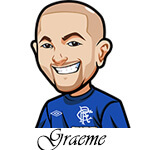 Follow @SBTSportBetting


[Get Exclusive Tips on our Patreon, Ad-Free
]
Following on from a fairly solid UFC 209 – with an absolutely brutal main event – we're hoping for a better show on Saturday, March 11th as Vitor Belfort and Kelvin Gastelum headline UFC Fight Night 106.
This should be a very interesting card. A lot of potential for some fun fights. Vitor Belfort is coming off two KO losses in a row and if we don't count the Hendo fight then that's 3 in a row after his loss to Weidman. However we do know that he still has the knock out power.
It's a big fight for Gastelum who could bounce up the Middleweight rankings after his return to this weight class. I like the move and think it should be a good one for him.
Let's get to the betting tips:
UFC Fight Night 106: Belfort vs Gastelum Betting Tips
First of all there will be no pick in the main event unfortunately. Really with Belfort you're banking that in the first minute he nails Gastelum perfectly and KOs him. Based on his recent fights that's all we're hoping for. I just can't advise that as much as I want to see it. Gastelum should dominate him but we can't bet on that due to the odds.
I would however recommend a double bet with Gastelum to win and on the undercard, Paulo Henrique Costa to win. Both are big favourites for a reason. While McLellan is a journeyed fighter and has the experience, UFC are putting Costa in this spot for a reason – they believe in him. He's 8-0 and has been impressive in everything he has did. I'm taking a double on Costa and Gastelum.
No Shogun vs Villante Betting Tips. That one could go either way and the bookies have the right odds there.
Notable Upcoming Bets:
I've got to go with Edson Barboza who is really showing his ability and I think is on the way to peaking over the next 2-3 years. The Brazilian has had a few tough losses to a few tough fighters but his wins over Melendez and Pettis showed a lot of changing in his fighting ability. He fights a lot smarter now and protects the chin a lot more than before. I like him for the win – possibly by decision.
I like Rony Jason to beat Jeremy Kennedy. Jason has had quite a few issues and he's lucky to even be on this card. It's been a while since he fought Bermudez back in August but I like him here because this is a must win for him. As long as Jason sticks to his BJJ this should be an easy one for him.
That's all I can see for the UFC Fight Night 106 Betting Tips. There's a few more you may want to add to a parlay such as Sergio Maraoes. He looks to have got a bit better lately and I think with Ramos stepping in on late notice that will help him. This could be a pretty amazing ground battle hopefully as these two guys are amazing on the ground so I'm hoping for that.
I'm slightly interested in the underdog Joe Soto. Rani Yahya is a damn good fighter and he's getting very good at establishing dominance but it's a pretty familiar gameplan. Soto stepping up to take Dillashaw was impressive and I think this could be a surprise underdog win.
Follow @SBTSportBetting