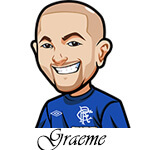 Follow @SBTSportBetting
This weekend we have UFC Fight Night 87 which takes place in Rotterdam.
If you live in North America it's going to be an early show, but is one you won't want to miss. We've got two heavyweight fights on the main card with Alistair Overeem vs Andrei Arlovski as the main event, and then Antonio Silva vs Stefan Struve – what a freaking fight that's going to be.
It's a pretty sick card actually with Tumenov vs Nelson and Krylov vs Barroso which should be good. The undercard is pretty solid too and I expect we're going to see a good day of UFC action.
Let's get to the betting tips:
UFC Fight Night Overeem vs Arlovski Betting Tips:
Overeem vs Arlovski: Usually with heavyweights the first thing we look at is the underdog and what their odds are. Arlovski is a juicy +200 but this is one time where I just can't take it.
Overeem is coming off that excellent win over Dos Santos. While many would say JDS wasn't himself that fight – he's still got two solid wins over Nelson and Struve behind that. Overeem has made the changes to become a much improved fighter and I think we're going to see that against Arlovski who hasn't looked too impressive in his last couple of fights.
I'm completely undecided on how Overeem wins – while I could see him getting the KO victory the odds of that are -160 and that's brutal. He doesn't hit with the heavy hits as much anymore and I'm going to take Overeem by Decision at +800. Just too big a price that.
Silva vs Struve: This is one where I let out a big sigh as I decided to tip Silva to win by KO/TKO.
I don't think he can – since being off the drugs he's a completely different fighter. But he still showed his power and ability against Palelei and he's fighting Struve who since the heart issues really hasn't been the same. Sad to see that as I love the guy. But I'm gonna take Silva to win by KO as I think it's possible he can knock out the hesitant Struve.
Yuta Sasaki vs Willie Gates: One thing I have found with Gates is he generally has a height advantage that helps him out. However he's coming off a loss to Dustin Ortiz and taking on Yuta Sasaki who is taller than him. First time he has faced someone taller than him in UFC. Sasaki has had two tough losses – both finishes – but it wasn't too long ago we saw Sasaki get the big win over Delorme for the Performance of the Night. I like Sasaki to do the business here and will take Sasaki to win at +130. Might be worth a small bet on Sasaki winning inside distance but I'm happy with just him to win.
Yan Cabral vs Raz Madadi: Our last bet on the card will be on Raza Madadi for the win. Cabral is a very good fighter but I really wasn't impressed with his fights against Case or Cummings. The Mad Dog Madadi is an explosive fighter with a lot of great finishes and I think he's going to add to that.
Bet: The best place to bet UFC and get the best odds, plus free $$$ for new signups is https://www.Bovada.lv.
Follow @SBTSportBetting