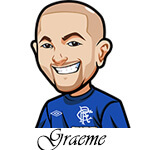 Follow @SBTSportBetting
Well it's been a pretty interesting week for UFC so far.
On Saturday, we had UFC 249 taking place. That was a hell of a show. I had a friend who refused to pay for it as $65 Canadian was just too much and I mean I get that. However when the show was over I felt it was worth twice that. Just a top top show.
On Wednesday we had UFC Night Night. Eh. That was a hard one to stay awake during I must admit. Then that Smith vs Teixeira fight was tough to watch man. UFC really needs to get its shit in gear in regard to both ref stoppages, and the corner stepping in.
There's no shame in throwing in the towel and that's what should have happened there. The dudes teeth were coming out FFS and he was getting an absolutely epic beatdown.
Anyway it is what it is. This weekend we have Overeem vs Walt Harris. Man – is anyone in the world actually cheering for Overeem here? The Walt Harris story is the kind of thing that would get him on Americas Got Talent and the golden buzzer. I'm rooting for the guy.
After that, we have UFC 250 on Saturday, June 6th.
WIth that, let's get to the tips:
UFC Fight Night: Overeem vs Harris Bets
Dan Ige To Win. 1u at +113 odds. A big reason for this bet is simply because of the weight drop for Barboza who is going to 145. I think this will be a tough one for him. Dude struggles just to get to 155 it seems and I don't know about his conditioning here. I like Ige to take this one.
Alistair Overeem to win. 1u at +137 odds. I mean look when it's two heavyweights who can KO each other with one punch – such is the case here – then it's worth betting the underdog every time for the most part. Depending on the odds. While I will be rooting on Harris here, Overeem is still a beast. You never know with him sometimes he gets himself into trouble sometimes he is fine. Brock had his diverticulitis and Overeem had no problems kicking him right in the stomach. Dude is a savage and at that price is worth a wee bet.
Angela Hill to win. 1u at +175 odds. I dig Hill and she comes into this one on a three fight win streak with two TKOs in there too. Girl is strong. Gadelha is a bit hit and miss at the moment although comes in off that win over Markos. Just one where I feel Hill has the ability to pull it off here. Plus Gadelha hasn't fight since July 2019. You never know with long lay offs.
Cortney Casey to win. 1u at -147 odds. last bet of the night and only one I really like more than a "hey lets risk it". Borella hasn't really beaten any good fighters. I always like to look at fighters within a tier and I believe that Casey is in a higher tier than Borella. Still a long layoff so just a small bet.
Follow @SBTSportBetting