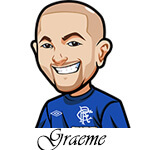 This week in golf, we've got the PGA Championship.
I had a big win back in 2019 here by correctly picking Brooks to win.
Now look when it comes to the Major tournaments I'm always a bit iffy. There is so much extra analysis on them etc.
On top of that, the course is mostly a guess with not a ton of data to go on so that makes it tricky.
So I've only got a few small bets.
If you follow me you know I offer up my betting tips in dollar amounts. They generally range from $62.50 to $1000.
The most common bet is $125 so you could consider that a unit if you want.
For this tournament, I did what I could research wise but I'm legitimately only betting on it because it's a Major. If it wasn't I'd skip this one.
All of my bets are to win & E/W. I'm using Bet365 which is Top 8. So you can split the bets To Win and Top 8 or Top 10 if you want.
I've got $125 on Xander Schauffele. 22/1 odds. Big tournament guy. Playing some solid golf at the moment. Tough to say how he will do on this course but I think he can do the business.
The rest are all $62.50 bets.
Justin Thomas. Getting a solid price on him here and playing some decent golf. 16/1.
Cameron Smith. Can handle the wind. 40/1. Great form currently.
Gary Woodland. 100/1 is a solid price. He hasn't been at his best this year due to injury but seems to be healthy enough now.
Sam Burns. 60/1. Sure he doesn't perform well at Majors historically but goddamn he is playing well at the moment. Worth the bet.