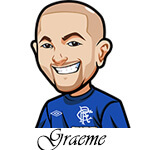 Follow @SBTSportBetting


[Get Exclusive Tips on our Patreon, Ad-Free
]
The Players Championship is done and dusted and what a tournament it was.
Last week I took a very casual approach to it. Like I said I couldn't get in the zone when it came to the tips, so I threw out 4 small plays instead.
It's funny as it made the first two rounds very relaxing to watch. None of the four were contending so I got to sit back and enjoy Fleetwood killing it.
Then our bet of Matsuyama took off!!!
After two completely average days, Matsuyama broke lose with a 66 on the third round and a 67 on the fouth round. It wasn't enough to cash but it was enough to leave me frustrated – seeing him do that just too little to late.
One of my good friends backed Tommy Fleetwood. While Tommy was unable to win he was surprised I didn't back Tommy last week.
The thing is – I love Tommy, but he really has to prove himself to me again when it comes to the PGA Tour. I was so excited when he went on it last year and there were so many courses where it looked like he was perfectly suited for.
I backed him quite a few times last year as there was always a good price and he just never was able to do it. He's a very talented golfer but it's just one of those things where it has to be overwhelming for me to back him. Last week wasn't the case.
One final quick note before I get to the tips – tips will almost always be posted on Wednesdays now. I was doing Tuesdays primarily however I much prefer Wednesdays. It's much better for my time, and I have more access to late news etc. For example while I didn't tip him a couple of weeks ago – boy would I have been fuming if I had backed Jason Day considering his hidden injuries.
Also ideally the tips won't be this late in the day either ha. Long story short I had a tattoo appt that went until midnight last night. By the time I got home and crashed it was 2am and I had to be up at 6am to get the kids ready for school. Ended up crashing a bit today ha. Very sorry about that. Believe me I'd rather get them up earlier too – sucks having it hang over me all day.
Let's get into this weeks tips:
Valspar Championship 2019 Betting Tips:
After the way DJ performed last week, I was hoping to take him this week. Alas 5/1? No no no.
Lucas Glover: 40/1. Almost getting tired of backing Lucas and he did miss the cut last week, plus doesn't have a great history on this course. Shorter odds too with the weaker field at the top. Despite that, I think he is worth a play. His metrics match up well and I think he'll be motivated here. In saying that he's slow going off my list and so we'll do just 1/8u to win & E/W.
Webb Simpson: 20/1 Just one of those average picks where the price really isn't that great, but you look at the field and you look at the metrics and his form and think yeah he could make it. 1/4u to win & E/W.
Michael Thompson: 90/1 Solid enough form going into it. Metric wise he's right there amongst the top tens overall for everything you'd run for this course. Mathematically it's just one of those bets I can easily make. 1/8u to win & E/W.
Jim Furyk: 33/1 Furyk is very good when you look at the stats. The big question is whether he has it in him to play an entire tournament out or if fatigue will get to him after last week. I think that's why the bookies have him at a fairly high price – they're banking on him fizzling out. It's one of those where I'd just feel silly not backing him though at that price but we'll be conservative. 1/8u to win & E/W, and a rare bet on 1/8u to win & E/W as first round leader. Just in case he starts strong and fizzles out.
LPGA:
In the bank of Hope Founders Cup, I've got 1/8u to win & E/W bets on Stacy Lewis and In Gee Chun. Two bets where I feel we're rolling the dice favourably. Just as much chance that they crash and burn as they do contend. Price is right though in my opinion for a play.
Follow @SBTSportBetting