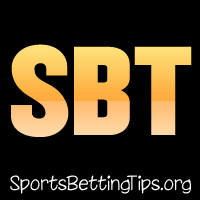 Follow @SBTSportBetting
2 of the 3 series were wrapped up last night as the Toronto Wraptors (Yep I did it) beat the Wizards 102-92 to progress to the next round, and the Utah Jazz thumped the Oklahoma City Thunder to make the next round.
The Pacers had a massive home performance to blow the Cavs out 121-87 and we're going to have to see more heroics from LeBron in Game 7 if the Cavs are going to progress.
Today we're going to cover Bucks vs Celtics Game 7 and also Warriors vs Pelicans Series.
Let's get to it:
Warriors vs Pelicans Series Betting Tips:
Vin: The Pelicans offense has been running at a crazy level since DeMarcus Cousins went down with an injury. They have the Warriors former assistant coach/offensive co-ordinator in Alvin Gentry as their head coach and they are playing a pretty similar style. That led them to the sweep in the first round and it's easy to see why many people are dreaming of an upset in this round. I love Anthony Davis and I am expecting a huge series from him, but I just don't see that happening here.
I think a lot of that might just be Warriors fatigue though. This team has Draymond Green, Klay Thompson, Andre Iguodala and Kevin Durant, Stephen Curry could be back as early as game one. They have a lot more talent and an elite level defense when they want to. We saw signs of it in the first round and it's nothing like the Pelicans faced. There were a lot of easy lay-ups to be had in that series against the Blazers and those shots won't be there with an engaged Warriors team. Steph is coming back and if this team needs a spark, he is that spark.
Jrue Holiday was a revelation in round one and it's easy to see how one could get sucked into the narrative of him and Rajon Rondo shutting down Klay Thompson and Stephen Curry. The thing is, they did that with a lot of trapping and blitzing of Damian Lillard and C.J. McCollum in round one. If you do that to the Warriors, you are playing right into their hands.
The key stat to look at in this game is three pointers, obviously. Since Boogie went down with the injury, the Pelicans have an awesome Offensive Rating, but have been near the bottom of the NBA in three pointers made and hit just 36.9% of those threes. When you consider that the Warriors are a whopping 40-10 when outscoring their opponent from the three-point battle, this match-up plays right into their hands. The only real hope of beating the Warriors is to win that battle (thus the whole Rockets gameplan) and the Pelicans don't have the personnel to do that.
The Warriors are going to win this series. They are the defending champs for a reason and I like them to win this series, easily. Davis will put up some big games, but the Warriors can live with that. They are going to win the three-point battle and Davis can have all the dunks he wants. I'm going with the gentleman's sweep here with the Warriors 4-1 +200.
I do think that Anthony Davis will have a great series though and am betting Anthony Davis over 30.5 points per game in this series. He averaged 33 in the first round and averaged 31.5 three years ago against the Warriors. Draymond Green is great defensively, but he is no match for the Brow.
Graeme: The Warriors got here with 4 convincing performances over the Spurs. At home especially they were incredible with some dominant results. They slipped once in San Antonio which was perfect for us as we had Warriors 4-1.
Hard not to see a similar thing happening here. And Curry might be back? Wow. Going to be insane.
I'm not sure how much faith I put in the Pelicans. They did great in their series but a lot of that was Lillard not stepping up. Can't see that here with the Warriors obviously.
The real question is whether or not Warriors drop a game – simple as that. Do they sweep or do they go 4-1? Davis is going to have some huge games I expect but will that be enough to turn the tide?
Last season there was no Gentlemans sweep and with Curry back I don't see that happening. I think the Warriors go full hog and am backing Warriors 4-0.
Bucks vs Celtics Game 7 Betting Tips:
Vin: Here we go, game seven. I felt kind of silly for my pick of Boston in game six of this series. The Bucks have just been a different team at home in this series and they were a REALLY different team at home in game six.
That Giannis Antetokounmpo that we saw in that game is exactly why we picked them to win this series. If he can harness some of that in this road game, I truly think that the Bucks can win this one.
Boston, however, played a bad game. Al Horford looked tired at times, Semi Ojeleye rendered himself unplayable, Jaylen Brown struggled and you could really tell the team had gotten under Marcus Morris skin. This game tonight should be intense. The Boston home crowd is one of the loudest and most intelligent in basketball. Brad Stevens is a fantastic coach and some of those players will do far better just for being at home.
Giannis is the key here. As long as he plays with agressiveness like he did in game six (and nothing like he played in game five), the Bucks have a chance. Khris Middleton has been huge in this series and the Celtics can't stop him. I'd say less Eric Bledsoe and more Jabari Parker, but those are two trick or treat players.
I really like the Bucks +4.5 here because I think this will be a low scoring, tight game to the end. Game sevens are always tight and defensive so my main play will be the under 195.
I teased Bucks +4.5 and Under.
Graeme: Last time I made the mistake of ignoring the results in Milwaukee when I tipped the Celtics. Not going to make that mistake this time.
I will be taking Celtics -4.5.
Boston have won all 3 gfames at home. One in OT, one 120-106 and one 92-87 with that bad ref decision. However despite how close they have been I think the Celtics take over here.
Milwaukee just can't do the business on the road in this series and although they've came close I like the Celtics to keep it going. Marcus Morris is confirmed to play and that's great news. Giannis just won't change the game.
Follow @SBTSportBetting