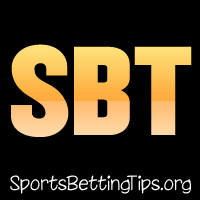 Follow @SBTSportBetting
LeBron James put up 42 points but it wasn't enough for the Cleveland Cavaliers as the Celtics dominated them in the 2nd half.
The Cavs started strong but after the break it was all Boston and they now go to Cleveland with a big 2-0 lead.
We turn our attention to Rockets vs Warriors Game 2. The Warriors thumped them in Houston in Game 1 and the question is whether or not the Rockets can bounce back or not.
After tonight there will be no more games until Saturday.
Let's look at the Rockets vs Warriors Game 2:
Warriors vs Rockets Game 2 Betting Tips:
Graeme: Game 1 went as I expected the series would go – the Warriors are just too damn good. But the question is whether the Rockets can steal a win or two? You'd have to think so.
The Rockets just didn't play well. There was 16 turnovers and that's something you just can't do against the Warriors. I think they were just nervous out there.
Defense for the Rockets just wasn't there and I like them to tighten up a bit this time around. Guys like Gerald Green and P.J. Tucker also need to step up the scoring.
It was a very bad game for the Rockets. I think they can be more settled in Game 2 and log a big win. They're also pretty good when it comes to bouncing back. Rockets -2 as I like all of them to step up their game tonight.
Vin: The Houston Rockets spent 82 games cultivating home court advantage and the Warriors just came out and took it from them in game one. When this team is motivated, there is no one better than them. I think they are motivated in this series. The Rockets have spent all year talking about how they are built to beat them and that definitely got their attention.
The thing is, they aren't built to beat them. Similar to the Raptors and LeBron James, the Rockets have no answer for Kevin Durant. They have no one who can guard him and they tried multiple options in game one. Nene, Luc Mbah A Moute, Clint Capela and everyone else had no answer for him. He's one of the best players in the world and he can do whatever he wants on the court, that's not a good sign for the Rockets going forward.
The crazy thing I took away from game one is that the Warriors didn't even have that great of a game. Stephen Curry only managed 18 points and that feels like a gift to the Rockets, a gift they didn't do anything with.
With both of these teams, it's not really about adjustments. You won't see some crazy lineup change that swings the whole series. They are going to came with who brought them here. For the Warriors, that's the best five man lineup in the NBA. For the Rockets, it's Chris Paul and James Harden and a bunch of guys who looked like they weren't ready for the moment in game one. I'm sticking with the champs in this one.
Warriors +2.
Follow @SBTSportBetting