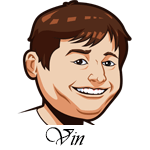 Follow @SBTSportBetting
0-1 record last night.
Well, I certainly wasn't expecting that. Walker Buehler going seven innings was a real shocker as the Red Sox have hit everyone this postseason from Clayton Kershaw to Luis Severino to Justin Verlander. The rookie starting pitcher is the one who handled them and shut them out. I am a fan of his, but I'm not sure I understand this series. The Dodgers blew the slim one run lead that Buehler got them in the eighth and 10 innings later, we saw them win 3-2. Well, some people saw them win. I fell asleep in the 17th. The longest game in both innings and time in World Series history. This game lasted forever. How long was it?
Game 3 of the 2018 World Series (7 hours, 20 minutes) was longer than the entire 1939 World Series (7 hours, 5 minutes). #SCFacts pic.twitter.com/UsnVnVdits

— SportsCenter (@SportsCenter) October 27, 2018
Fun fact?
Alex Cora leaving Andrew Benintendi out of the starting lineup was just plain dumb. One batter doesn't change everything, but he has been on fire early in this series. Just play Mookie Betts at 2B! He can do it! Then again, Mookie and Xander Bogaerts combined for an 0-for-15, so who knows.
After a game like this you have to figure out who it hurt more. The Red Sox got six innings out of Nathan Eovaldi in this one which helps big time. So while they did burn the game four starter, they saved the bullpen. The Dodgers used Pedro Baez and Kenley Jansen for two innings each which could hurt that back end.
[text-blocks id="137″ slug="email"]
Los Angeles Dodgers vs. Boston Red Sox Betting Tips:
There is a lot of pressure on Rich Hill to perform here. His team needs him and his bullpen needs him. Is he up to the tasK? He had a 3.66 ERA/3.97 FIP/3.70 xFIP during the regular season with 8.71 K/9. The Red Sox were worse against left handed pitching during the regular season and Hill has been solid in playoffs with a 2.61 ERA/3.84 FIP/5.28 xFIP over three starts. My question with him is, how deep will he go? He's just to go more than five inning in the playoffs and the Red Sox are murder in the third time through the order. (At least they were before yesterday.)
I think the Red Sox will throw some combination of Eduardo Rodriguez and Drew Pomeranz out there today. They are both lefties and the Dodgers are statistically worse against LHP. That doesn't impress me much either, but the bullpen on the back end is far healthier heading into this one and they have been the better bullpen in the series thus far.
Yesterday was a slog and the Red Sox offense really struggled, but I think they bounce back today. I am not quite ready to go the full way with them, but I will take the moneyline in their favor. I think they either win big or it's another game like yesterday. Score wise, not length wise. Please not length wise.
Taking the Red Sox with the run line.
Bet Red Sox +1.5 (-145)
Follow @SBTSportBetting