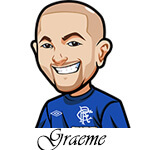 Follow @SBTSportBetting
If you aren't a wrestling fan then boy are you missing out this weekend.
However if you aren't a wrestling fan but have no Sunday night plans, why not throw some money down on WWE Extreme Rules and then watch it for free on the WWE Network? (they do a free trial).
This weekend is massive for us wrestling fans as we have New Japan, Evolve, AEW and then WWE.
I'm most excited for the AEW show but Extreme Rules on paper has the possibility of being a pretty solid card too.
Either way it is going to be a good weekend of wrestling.
A lot of heavy favourites for Extreme Rules or just plain tricky matches. Let me list who I have actually bet on and am tipping for this show. I bet on a 1/4u to 1u scale for reference.
First up is a 1/4u bet on Corbin and Evans to win. I must admit there is a bit of fantasy booking involved. It's hard to see them putting the world title on Corbin however there is the strong possibility that Brock comes out and cashes in if that is the case. In saying that no-one actually expected Corbin vs Angle at Wrestlemania for Angles retirement match and that's what we got so dont underestimate WWE and their bizarre love for Baron Corbin.
I'm also doing a 1/4u bet on Alexa Biss and Nikki Cross. WWE over the years seem to always tease us with dual champions but then never follow through. However if you have been watching RAW lately you probably realize that this is one time they should. Bliss and Cross are a lot of fun together and I think it could be a good angle and something different.
I've got a 1/2u bet on Bryan and Rowan to win. That's mostly based on Eric Bischoff who just moved to Connecticut and will be taking charge apparently as of this week. I have to think they want to retain the status quo there until he is actually in charge. I don't see any big changes there.
The last bet I have is on The Usos to win and that is for a 1/4u. I just think Usos are an excellent team and they haven't had the titles for a bit. I can see them doing a switch here.
I was very close to taking McIntyre/Shane over Roman and Undertaker simply because it is expected to go to Summerslam that feud, and the heels winning in some manner would make sense. In saying that ugh I just can't bet against Roman AND Undertaker. I think that's just too crazy although it won't surprise if they lose.
I was strongly tempted by Samoa Joe simply because he is the perfect champion however I think there is some fanboyism from me going on for that pick so I decided not to do it.
Richochet vs AJ Styles is an interesting one. I was tempted by both there. AJ has the Club now so you have to think they want him to be strong. But Richochet JUST won the title. I think AJ is a decent bet but can't back it.
My final bet however is on Bobby Lashley to win. 1/2u bet there and I was tempted at 1u. Strowman can take the loss while the Lashley push seems real.
Follow @SBTSportBetting