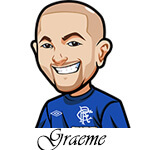 Follow @SBTSportBetting


[Get Exclusive Tips on our Patreon, Ad-Free
]
The XFL is finally upon us!
I was actually going to create a separate XFL Betting Tips website however I just never had the time. Plus who knows about the longevity of this league (other than Vince will die before letting it end before 1 season is over) so I decided to just post my tips here.
I was a big XFL fan back in the day, purely due to my WWE fanboyism. There was a funny story my friends remind me of constantly where I had an appointment booked to get an XFL tattoo. No reason why really other than I was a teenager and I thought that'd be "cool".
The day of the appointment? XFL was canceled. I quickly canceled my appointment. Although thinking back I kind of wish I had gotten it now.
I've been studying the XFL as best as I can during the pre-season, trying to really figure otu the players and the teams. Also figure out how the rule changes will affect the games.
It's going to be difficult in the beginning to truly handicap stuff, but I'm willing to give it my best shot.
So with that let's get onto the first two games taking place on Saturday, February 8th. Then tomorrow I'll cover UFC then on Saturday, cover the Sunday games taking place.
XFL Betting Tips: Dragons at Defenders
The Seattle Dragons are the biggest underdog in terms of taking the XFL Championship. The DC Defenders are 4th favourites.
When you look at the Seattle Dragons roster it looks weak as hell. The only really thing they have going for them is Brandon Silvers. He looked pretty solid in the AAF. Other than that, there isn't much hope for this team.
The DC Defenders on the other hand are a team with a potentially great passing offense. Pep Hamilton knows what he is doing. The ability to communicate iwth the players at all times will be big. Cardale Jones and Rashad Ross could combine big time. Eli Rogers is another good WR.
They've got some solid defense as well in regards to Shamarko Thomas, Rahim Moore and Matt Elam.
I think the DC Defenders just have the different skill players that will make them stand out and they can take this one. It may all come down to the head coach and QB combo and that's what they have. They've got a pretty damn epic team.
2u on the DC Defenders -7.5. Bet the XFL – click here.
XFL Betting Tips: Wildcats at Roughnecks
The Houston Roughnecks are 5.5 point favourites over the LA Wildcats.
Both these teams in pre-season analysis seem to be pretty close. I like that the Wildcats are focusing on Josh Johnson. He's got the experience. They've got Winston Moss who will coach their defense well. Some solid defense there.
June Jones is a clever dude and is the Roughnecks coach. I liked what he did with the Tiger-Cats in the CFL and he really transformed their offense. They also have a serious battle at quarterback with P.J. Walker barely beating out Connor Cook. So does that mean Walker is going to relish the competition and play better? or be nervous?
the Wildcats don't have the receivers. However I think they can pull off an upset this weekend or at least keep it close. Josh Johnson was actually wanted by the Lions but the XFL wouldn't let him go. He has a lot to prove out here and I think can bring the heat.
1u on the Wildcats +5.5. bet the XFL – click here
Follow @SBTSportBetting