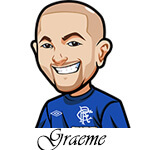 Follow @SBTSportBetting


[Get Exclusive Tips on our Patreon, Ad-Free
]
The 2011-2012 Italian Soccer Match Fixing Scandal also known as Calcioscommesse (Football Bet) and Scommessopoli (Bet City) was a scandal that rocked Serie B, the Italian soccer second division and third tier Lega Pro during the 2010/2011. Many major Italian players were arrested and charged for unfairly influencing matches for the benefit of bookies during the 2010/2011 season. The Scommessopoli came barely six years after the Calciopoli Scandal had seen 2006 Serie A champions Juventus docked points and relegated due to match fixing.
The scandal was orchestrated by a well-organized system consisting of former and active footballers connected to sports betting operators with the fixed results earning the culprits up to hundreds of thousands of euros. The scandal, coming just weeks before the Euro 2012 threatened to put the Italian national team in limbo.
How did the 2011-2012 Italian Soccer Match Fixing Scandal?
The details of the scandal began emerging after a member of Serie B side Cremonese was involved in a serious car crash and tests revealed that he had been drugged with sleeping pills. Other members of the team were also shown to have been drugged and the team's first choice goalkeeper Marco Paolini was identified as the culprit.
Paolini had been under heavy gambling debt and had arranged a series of defeats for bookies in exchange for money. However, Cremonese went on an unexpected winning streak which forced him to take desperate measures. As investigations continued, it emerged that Paolini was just the tip of the iceberg.
An intricate ring involving big name players most notably Atalanta captain Cristiano Doni, Lazio captain Stefano Mauri and striker Giuseppe Signori was discovered. Investigations gained steam due to reports of abnormal betting flows brought to the authorities' attention by SHS365, an Austrian betting company. Extensive evidence from phone taps and confessions saw the net cast wider and many other players were implicated.
A parallel investigation in Bari resulted in admission from Bari's captain Antonio Bellavista that he had intentionally scored an own goal that helped their crosstown rivals avoid relegation. A parallel investigation in Bari resulted in admission from Bari's captain Antonio Bellavista that he had intentionally scored an own goal that helped their crosstown rivals avoid relegation.
It was indeed revealed that the fix involved some prominent members of the club's support group who stood to earn huge sums of money. In total, 17 people, including 11 players were arrested in connection with match fixing. 15 clubs were also found to have been culpable and were due to face sanctions from the Italian Football Federation. Siena for example was accused of paying Sassuolo players in order to obtain a three-goal margin win. Atalanta was also on the chopping board because of Doni's shady actions.
Aftermath of the 2011-2012 Italian Soccer Match Fixing Scandal
The Italian Football federation punished a number of clubs as well as many of the players who were implicated. The sanctions for players ranged from warnings to 5-year bans from all football activity. Among those who received the full sanctions were Paoloni, Doni and Signori.
Juventus Coach Antonio Conte who had been in charge of Siena during the match fixing was banned for 10 months for failing to report suspected math fixing in a match between Novara and Albinoleffe but this was later reduced to four months. The scandal occurred just like the Calciopoli which happened as Italy were preparing for the 2006 world cup, came on the cusp of the 2012 Euros and threatened to put the Italy camp in disarray.
Many of the arrests were made at the national team's hotel and meant that the team that represented Italy at the Euros would be lacking the services of defender Domenico Cristico. Police came to the room of the Zenit St. Petersburg at the training camp and searched for evidence that he was involved in the scandal. Many of the teams received point deductions with U.C. Albinoleffe receiving the most severe punishment by being docked 15 points. This would later be reduced to 9 points after the club appealed.
Other major culprits including Atalanta and AC Siena received less severe sanctions, ranging from fines to 6 point deductions in the 2011 /2012 or 2012/2013 season. After the scandal was revealed, Italy's prime minister famously suggested that the country suspends football competition in the country but this was not a formal government opinion and was not pursued.
Follow @SBTSportBetting