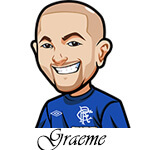 Follow @SBTSportBetting


[Get Exclusive Tips on our Patreon, Ad-Free
]
It is rare for an athlete at the peak of his ability and barely 30 to retire and perhaps even stranger, to join a completely different sport he has barely played. But that is what Michael Jordan already considered one of the game's greatest did in 1993.
The success that he had enjoyed in the NBA did not follow him to baseball and he returned to the more familiar territory of basketball less than two years later.
Michael Jordan, widely considered the greatest basketball player of all time
The Leafup to his First Retirement
Jordan had begun his professional basketball career in 1984 after being drafted by the Chicago Bulls in from the University of Carolina. He immediately became a fan favorite but going by the astronomical standards he would set in later years, he struggled initially, plagued by teammate jealousy and injury during his first two years. His breakout season was 1986/87, during which he became the first player since Wilt Chamberlain to 3000 season points. His incredible form pushed the hitherto average Bulls deeper into the playoffs in subsequent years with only the Detroit Pistons standing in their way to a Finals appearance for three consecutive seasons.
During the 1990/91 season, Jordan cemented his legendary status, with his 31.5 ppg return sending the Bulls top of the division in regular season and to the Finals for the first time in their history. The Bulls would go on to beat Magic Johnson's Lakers in the finals with Jordan in phenomenal form to win Finals MVP. He was MVP again in 1992 and 1993 with the Bulls retaining the championship both seasons.
On July 23, 1993 Jordan's father was killed by two teenage robbers at a restaurant in North Carolina. Jordan had been very close to his father and was very affected by his death. From a young age, Jordan imitated his father's tendency to stick his tongue out and this later became his signature celebration. In October 1993, Jordan shocked the world when he announced his retirement from basketball citing a lack of desire to continue playing the game. Many people speculated that the real reason he had quit was the mental torment he suffered from his father's death.
An even bigger shock awaited the sports world when in January 1994 he announced that he had decided to play baseball. His father had been an avid baseball fan and had always dreamt that Jordan would join professional baseball. Jordan later attributed his decision to a desire to fulfill his father's dream.
A fairly decent player, Jordan was signed by the Chicago White Sox which was owned by Bulls owner Jerry Reinsdorf. He was assigned to the Sox's minor league affiliate the Birmingham Barons, assuming the shirt number 45. Jordan's impact was felt more at the gates than on the pitch. The Barons experienced an astronomical rise in attendance as fans in droves came to witness Jordan try out his baseball skills.
Nevertheless, his baseball career was a far cry from his prolific days in basketball. Playing as an outfielder, Jordan went 0 for 3 at the plate on his debut, with the Barons losing 10-3. He improved steadily as the season proceeded with some highlights along the way. He hit his first homerun on July 30, 1994, in his 354th at-bat. Jordan would play a total of 127 games for the Barons, recording a batting average of .202 which translated to 88 hits, 3 of which were homeruns. He also made 30 stolen bases, 46 runs and 51 RBI.
Return to Basketball
In February 1995 following the MLB strike he decided to quit baseball and return to the NBA, making the official announcement in March 18, 1995. In the press conference held that day he famously stated "I'm back" and went back to the Bulls the next day.
While Jordan had been away, the Bulls had suffered a spectacular drop in form, failing to pass the second playoff round in 1994. Jordan found the Bulls struggling midseason and the playoffs seemingly out of sight but he instigated a 13 -4 run that pulled them over the line. Despite his one and a half hiatus from the game, Jordan played like he had never been away and led the Bulls to yet another NBA championship in 1996.
The championship, coming on Father's Day was very emotional for Jordan and he cried uncontrollably in the locker room with the game ball. He followed up with two more championships in 1997 and 1998 to complete his second three-peat. He also made a clean sweep of the MVP award in the three seasons to add to his previous three, for a still unbroken record of six.
In January 1999 he announced his second retirement but would return again to play for the Washington Wizards where he had acquired part ownership. He left the game permanently in 2003.
Follow @SBTSportBetting