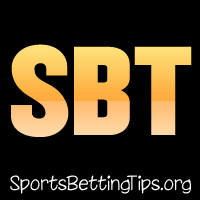 Follow @SBTSportBetting


[Get Exclusive Tips on our Patreon, Ad-Free
]
"Mr. October" is a nickname given to legendary baseball player Reggie Jackson because of his tendency to play at his best during the playoffs, which usually culminate in the World Series in October. During his illustrious 21-season career, Jackson played for the MLB's Oakland Athletics, Baltimore Orioles, Ney York Yankees and the California Angels.
His finest moments came during his time with the Athletics, when he helped them win three World Series titles between 1971 and 1975. He also won two consecutive World Series titles with the Yankees when he was part of their roster between 1977 and 1981. Perhaps his most memorable moment was his three consecutive homeruns during game six of the 1977 World Series. In total, Mr. October won eleven division Championships, six league pennants, and five World Series titles during his MLB years.
How did the Nickname Come About?
After the 1977 World Series in which the Yankees defeated the Dodgers- thanks largely to the three consecutive homers Jackson made in game 6- team captain Thurman Munson told a journalist in an interview that Reggie might be a better interview subject, and then said, "Go ask Mister October." The name stuck, overshadowing nicknames like "Jax" and "Buck" which he had picked up during his stint with the Athletics.
The only other person to hit three World Series home runs in a row is Babe Ruth, who achieved the feat twice. Although Jackson was not too badly off in other months, he conspicuously hit his stride in the autumn during postseason play. His batting average in the World Series bettered his regular season average by a full 95 points (.357 to .262). He also ranks in the top ten in most offensive categories in the World Series. Many of his accomplishments during the various World Series he played in were record-breaking feats, some of which remain unbroken to date.
The five home runs he scored in the 1977 World Series are unmatched to date while he shares a record of 25 total bases with Willie Stargell who achieved the feat in the 1979 Series. He also holds the distinction of playing in most World Series games (45), most World Series at-bats (163) and most strikeouts (41).
The Other Side of Mr. October
Mr. October had his shortcomings and these were not lost on the fans and management of teams that he served. His abrasive personality often caused scuffles with teammates and opponents as well as backroom staff. He memorably tangled with A's owner Charlie Finley over a salary increase in 1969 and also sparred with manager Dick Williams over his dictatorial management style.
In 1974, he had a physical brawl with teammate Billy North that injured Jackson's shoulder and Ray Fosse's disk in his neck. His parting with the Baltimore Orioles who had signed him in 1976 was always going to be acrimonious. He demanded a $675,000 contract but the A's were only willing to offer 200,000. The bargaining tussle was so unsettling on the team, with many key players choosing to leave as free agents.
Even after bagging a $3 million, 5-year contract with the Yankees, his statement about "the magnitude of me" did not augur well with his new teammates. A belittling of Munson in the media, snubbing of handshakes by teammates after a home run and a dugout scuffle with coach Billy Martin in the full glare of TV cameras followed in the first few months. His heroics in the 1977 World Series however overshadowed his acting up.
Further tension with Martin led to the coach losing his job in 1978. He helped the Yankees win the World Series that year but it was all downhill from there. He was released as free agent in 1981, and signed with the California Angels but he never quite hit the heights that had come to define him in earlier years. In 1987, he returned for a brief stint with the Athletics but retired at the end of the season.
In total he hit 563 career home runs (ninth in history), and managing a .490 career slugging percentage. He also holds the unflattering record of most strikeouts- 2,597- in the history of the sport. He was not the most efficient player in the league, batting just .300 in his career but he compensated for that by hitting when it mattered most.
Jackson is very proud and even protective of the "Mr. October" tag. With a growing list of modern players assuming the nickname Reggie told HuffPost Live reporter Marc Lamont Hill in a 2013 interview, "There's been just one "Mr. October."
Follow @SBTSportBetting