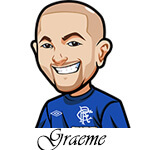 Follow @SBTSportBetting


[Get Exclusive Tips on our Patreon, Ad-Free
]
The Tim Donaghy Betting Scandal, also known as the 2007 NBA betting scandal was a scandal involving NBA referee Tim Donaghy, who bet on and unfairly influenced NBA matches he officiated in during the 2005/06 and 2006/07 seasons. The scandal, was exposed in 2007 following investigations by the FBI and members of the press represents one of the most shameful periods for the NBA.
How did the Tim Donaghy Betting Scandal Unfold?
Donaghy had worked as an NBA referee since 1994. The first details of the scandal emerged on July 20, 2007 when the New York Post carried a story of an ongoing FBI investigation into alleged betting on games by a referee. The Post revealed that Donaghy, who later admitted to having a gambling problem had placed bets worth thousands of dollars between 2005 and 2007.
The story also revealed that Donaghy was acting at the behest of a mob. It was widely believed that he had gotten himself into gambling debts and got involved in the scheme to help pay them off. On August 15, 2007, with the story having gained widespread exposure, Donaghy surrendered and pleaded guilty to two charges of conspiracy. He revealed that he had used coded messages during games to send tips on players' physical conditions and player/referee relations to his co-conspirators. He had received a total of $30,000 for providing insider information to the bookies, two of whom were his former high school teammates who had connections with low-level mob members.
One of the bookies was James Battista who formerly owned a sports bar in Philadelphia. Initially Battista paid him $2,000 for every correct pick but this rose to $5,000 because his tips were very accurate. Another of Donaghy's high school friend Thomas Martino was the middleman. The scheme was very well orchestrated to avoid detection with experts calculating that there was just a 0.1% chance of the results predicted by those privy to Donaghy's information happening without his influence. However it would have taken at least another year before anyone who was not part of the fix to notice anything was amiss.
Ramifications of the Tim Donaghy Betting Scandal
Donaghy was released on a $250,000 bond awaiting sentencing. Aside from the two charges he had admitted to, his legal woes deepened when the NBA demanded that he reimburse them for the salary and benefits he had enjoyed during his stint a referee with the league.
This according to the league's lawyer totaled to 1.4 million dollars. The state of Arizona also reportedly sought to press charges if they established that Donaghy had intentionally miscalled two playoff games between the Phoenix Suns and the Los Angeles Lakers and the San Antonio Spurs in 2007. Eventually on July 29, 2008 Donaghy was sentenced to 15 months in prison and was fined $500,000. Martino and Battista were handed one year and 15 months of prison time respectively.
Donaghy would be released from prison after 11 months to finish his sentence in a recovery house in Florida to get treatment for his gambling addiction. He was however rearrested and taken to prison to serve the remainder of his sentence after being caught at a health club without permission.
Donaghy admitted shame on his part for his actions but also alleged that his actions were not isolated. He claimed that the NBA had influenced several series in the NBA playoffs by instructing referees to make unfair calls in order to add extra games to the series.
The allegations were vehemently denied by league commissioner David Stern, but the league's reputation had already taken a severe blow from the entire episode. In order to prevent a repeat of the incident, Stern initiated a review of the existing betting rules for referees during the 2007 owners meeting. Referees, who were previously restricted from all forms of gambling were now allowed selected forms of betting, but were banned from all sports related gambling.
Additionally, the announcement of game referees was changed from 90 minutes before the game, to the morning of the game in order to reduce the value of information referees could leak to gamblers. Referees would also receive in-season counseling on gambling and thorough background checks would be carried out during appointment. Donaghy's feud with the NBA continued, claiming that they had been behind the cancellation of his memoir in October 2009 titled 'Blowing the Whistle'.
In December 2009, his renamed memoir would be published by a different firm and it would win him a $1.3 million compensation from VTi-Group who had reneged on their agreed pay for the book.
Follow @SBTSportBetting